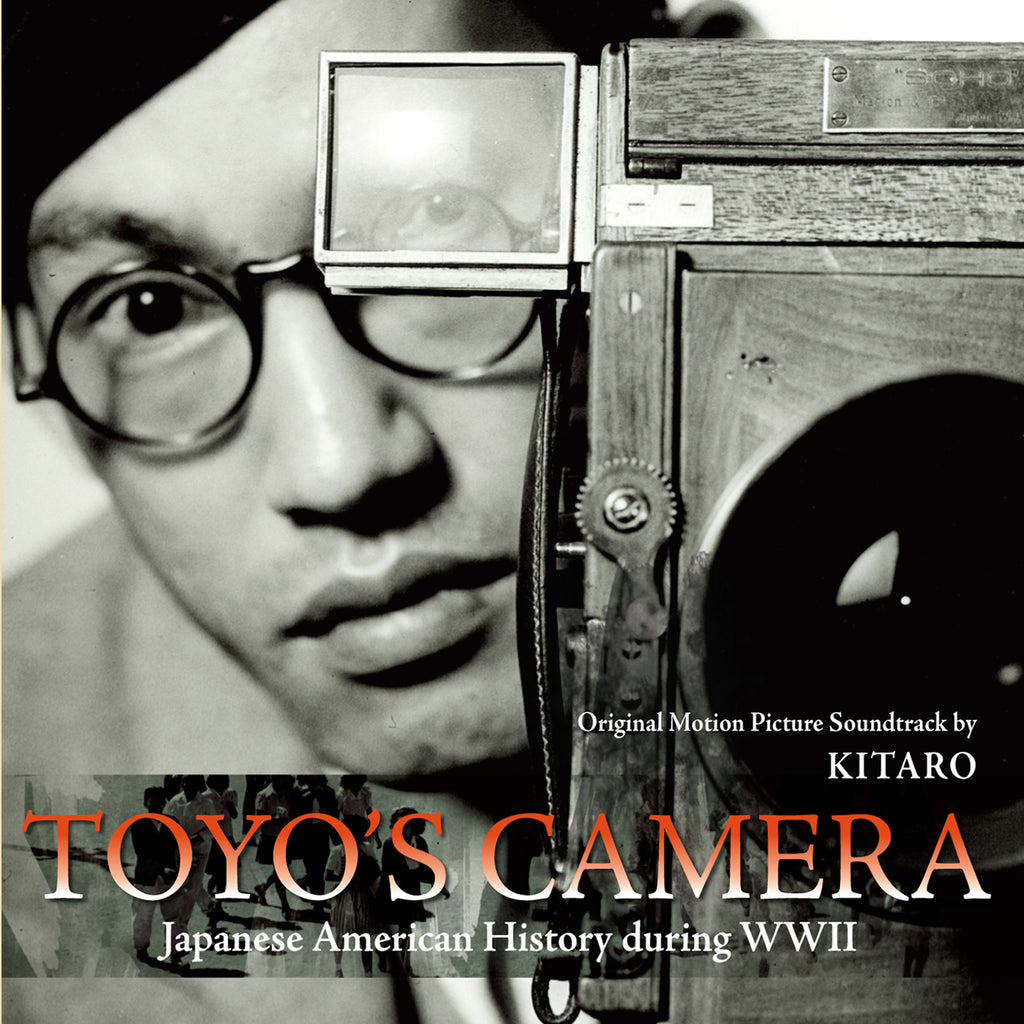 Kitaro - Toyo's Camera | Japanese American History during WWII Soundtrack
Release Date : March 10th, 2009
Catalog : 73088-2
Format : CD, Digital Download (AAC, Mp3)

Toyo's Camera is a collaboration of world-renowned artists including Photographers: Toyo Miyatake, Ansel Adams, Edward Weston, Musicians: Kitaro, Mike Shinoda (Linkin Park) and Film Director: Junichi Suzuki.
While cameras were prohibited in interment camps, there was one photographer who smuggled in a lens and built a camera with it, to capture life behind barbed wires. That photographer was Toyo Miyatake. Toyo's photographs of the internment camp captures the compelling stories of Japanese Americans in the feature documentary "TOYO'S CAMERA: Japanese American History during WWII."
Close to 500 riveting photographs of the Japanese Americans internees' daily lives faithfully portrays the time period. The thirty individuals who were interviewed for the film each share their deep, intimate stories, bringing a more poignant meaning to photographs and achieved footage.
Coupled with Toyo's photographs is the music of world-renowned Grammy and Golden Globe Award-winning artist, Kitaro. Kitaro's various sound collaborations and resonant, multi-textured compositions, with their crescendos of passion and oases of serenity dramatically add energy to this film and Toyo's photographs. The music and photography intertwine a powerful and vivid sphere of consciousness to this riveting chapter of Japanese American History during World War II.
| T R A C K S |
01. Planet
02. Estrella
03. Fairy Of Water
04. The Field
05. The Scroll Is Read
06. Satobiki
07. Wave Of Sand
08. Nageki
09. A Passage Of Life
10. Silk Road
11. Golden Mask
12. Heaven And Earth
| C R E D I T S |
Executive Producer : Eiichi Naito
Artists + Repertoire, Compilation Producer : Dino Malito
Mastering : Reuben Cohen
Graphic Design : Kio Griffith


---
Share this Product
---
More from this collection