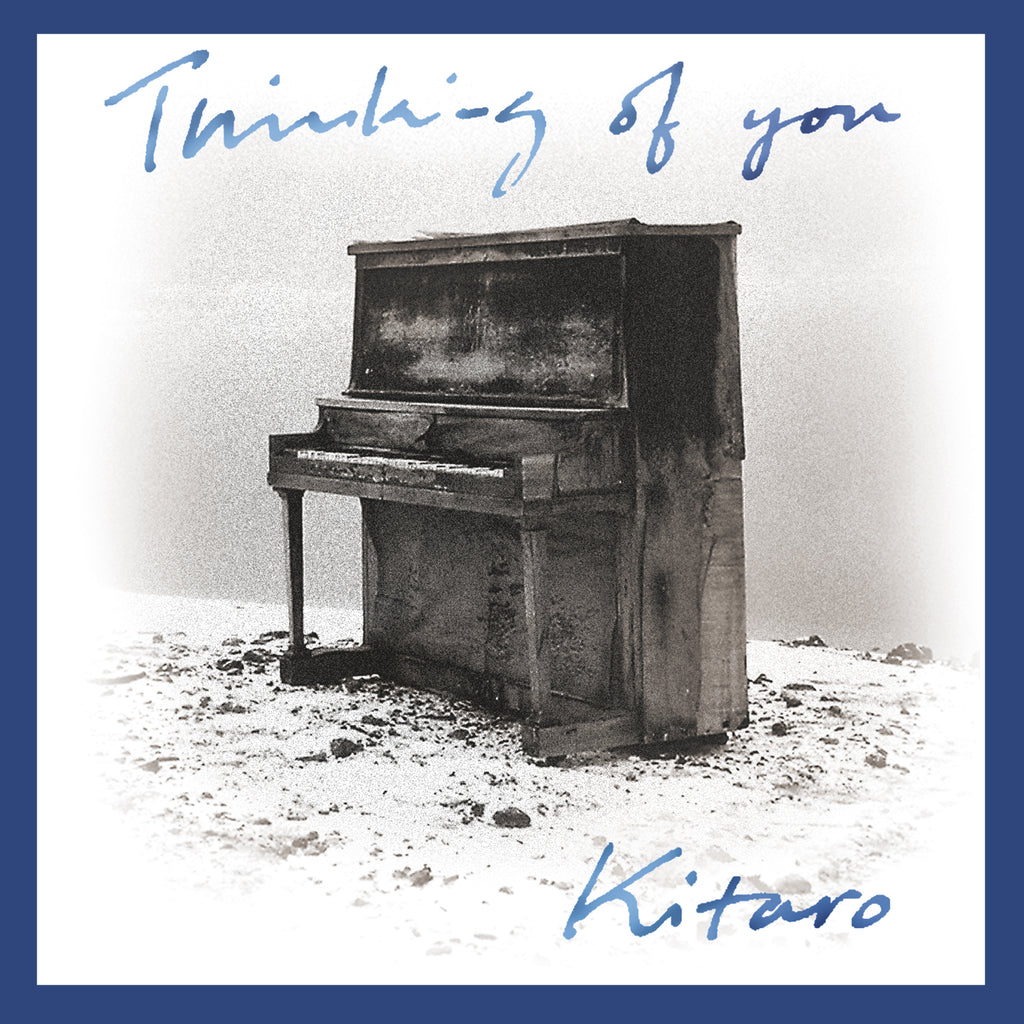 Kitaro - Thinking Of You (Remastered)
Release Date : October 14, 2014
Catalog : 73212
Format : CD, Vinyl (180 Gram), Digital Download (AAC, Mp3), HD (24-bit | 96 kHz .WAV)

For over 40 years and throughout his musical career, Kitaro has been a truly groundbreaking artist known for his amazing live performances and music that blurs the lines between many musical genres including classical, jazz, rock, new age and world music.
After earning multiple nominations for his work, Kitaro landed his first Grammy Award in 2000 for "Thinking Of You" Moved by the nomination for Best New Age Album, he asserted, "My ultimate goal is to continue expressing my feelings through music for audiences around the world that continue to enjoy it. I am extremely pleased to have been nominated for the seventh time, but more so to finally capture this prestigious award."
Marking the 15th year anniversary of this landmark release, "Thinking Of You" features new artwork and is available on CD and 180-gram Vinyl, newly remastered from the original source tapes.

HD Audio Download : This is the Remastered version of the album only, in high definition audio (24-bit, 96 kHz WAV).

CD or Vinyl purchase includes a free Mp3 album download.

| T R A C K S |
01. Estrella
02. Mercury
03. Cosmic Wave
04. Harmony Of The Forest
05. Fiesta
06. Thinking Of You
07. Spirit Of Water
08. Stream
09. Space II
10. Del Mar

| C R E D I T S |
Composed, Arranged, Performed and Produced by Kitaro
Recorded by Gary Barlough
Mixed by Peter R. Kelsey
Remastered by Tim Gennert
Executive Producer : Eiichi Naito
Artists + Repertoire : Dino Malito
Graphic Design (Remastered Version) : Kio Griffith


---
Share this Product
---
More from this collection