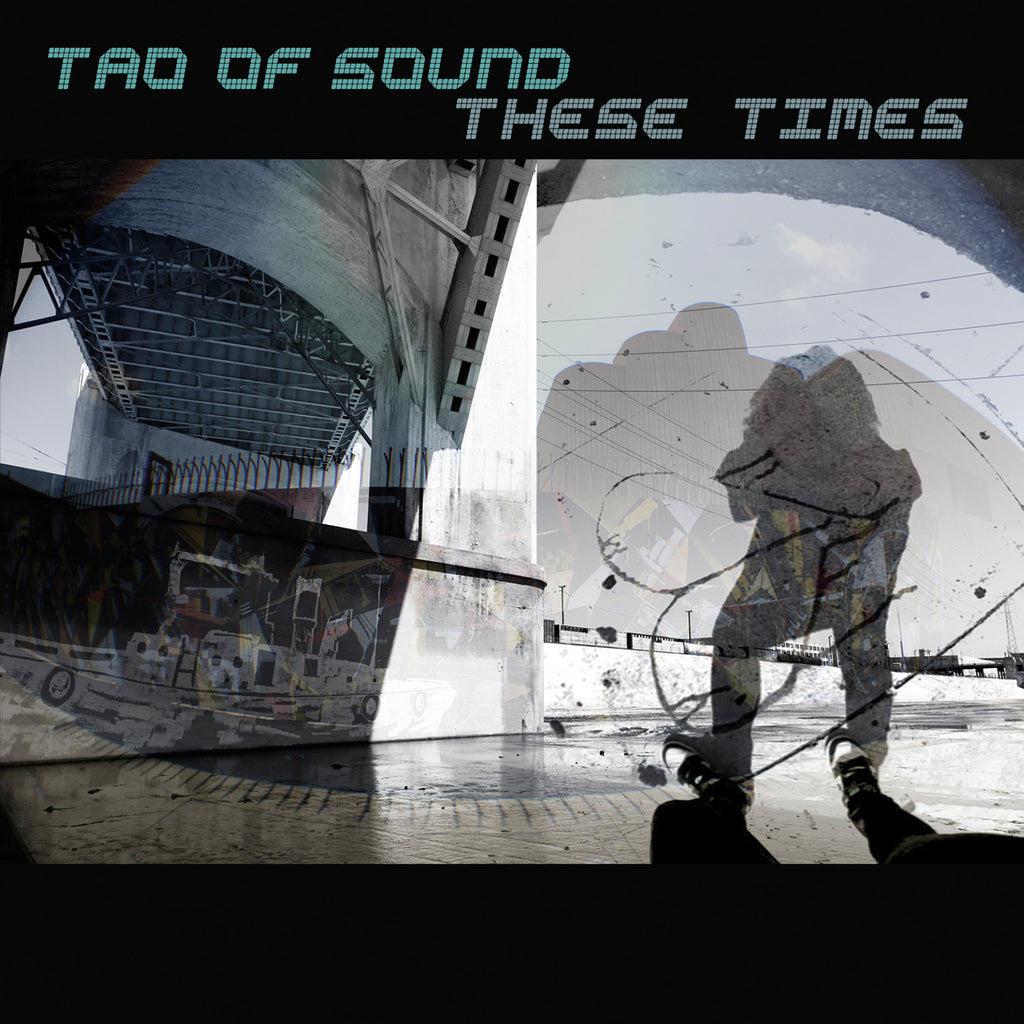 Tao Of Sound - These Times
Release Date : May 6, 2016
Catalog : 73226-2
Format : CD, Digital Download (AAC, Mp3)

"Tao Of Sound's new full-length, 11 track album These Times, is a masterwork and triumph, blurring the lines between musical genres and delivering an amazing melodic and rhythmic delight."
In May of 2016, Tao Of Sound steps to the front of the stage via their eclectic, always evolving style.  With their signature edgy pop sound and epic, world-electronica orchestrations, Tao Of Sound has carved out a completely original musical identity for themselves.
Comprised of multi-instrumentalists Taku Hirano and Daniel Pearson, Tao Of Sound has worked with music's biggest superstars including Fleetwood Mac, Stevie Wonder, Jennifer Lopez, Nine Inch Nails, Whitney Houston, Nelly Furtado, Jay-Z, Mary J. Blige, Prodigy, Dr. Dre and Lionel Richie.  Taku was named as one of the Top 3 Best Percussionists by Modern Drummer Magazine's 2014 Readers Poll.
As expert remix artists, Tao Of Sound has worked their magic on Kanye West's "Heartless" and tracks from the Michael Jackson Remix Suite.  Internationally, they have performed and recordings with two-time Academy Award-winning Indian film composer A.R. Rahman (Slumdog Millionaire), Japanese pop superstar Utada Hikaru, the Melbourne Symphony Orchestra and Golden Globe/Grammy Award-winning artist, Kitaro.
Taku is one of the top-call percussionists on the touring and recording circuit.  Daniel is Bass Player/Composer/Producer and has written and composed music for television productions and motion pictures.  These world-class musicians have performed live, recorded with, and consulted a who's who in the music industry, spanning practically every genre of popular music.  Their music has been heard on HBO, NBC, ABC, PBS, and major motion picture scores for Twentieth Century-Fox and DreamWorks, film soundtracks for DreamWorks, Atlantic Records, and Capitol Records.
Combining Zen-like Eastern influences with electronic beats and a rock swagger, Tao Of Sound delivered a striking, memorable debut for Domo Records in June 2010 with Metro, continued their evolution with RONIN and now expertly displays their mastery of music with 2016's These Times.
| T R A C K S |
01.  These Times (feat. Beldina)
02.  You Come, You Go (feat. Carol Hatchett)
03.  Police & Thieves (feat. Amy Keys)
04.  20 Cents More For The Metro (feat. Davi Lorenzo)
05.  Little World (feat. Laura Jane)
06.  Libra
07.  Sympathy Is For The Survivors (feat. Brandon Rogers)
08.  Keep Dancing (feat. Jacob Luttrell)
09.  I Would Be Your Slave (feat. Davi Lorenzo)
10.  Virgo
11.  The River (feat. Sharlotte Gibson)

| C R E D I T S |
Arranged, Mixed and Produced by Tao Of Sound
Mastered by Mike Tarsia
Executive Producer : Eiichi Naito
Artists + Repertoire : Dino Malito
Graphic Design : Kio Griffith
---
Share this Product
---
More from this collection