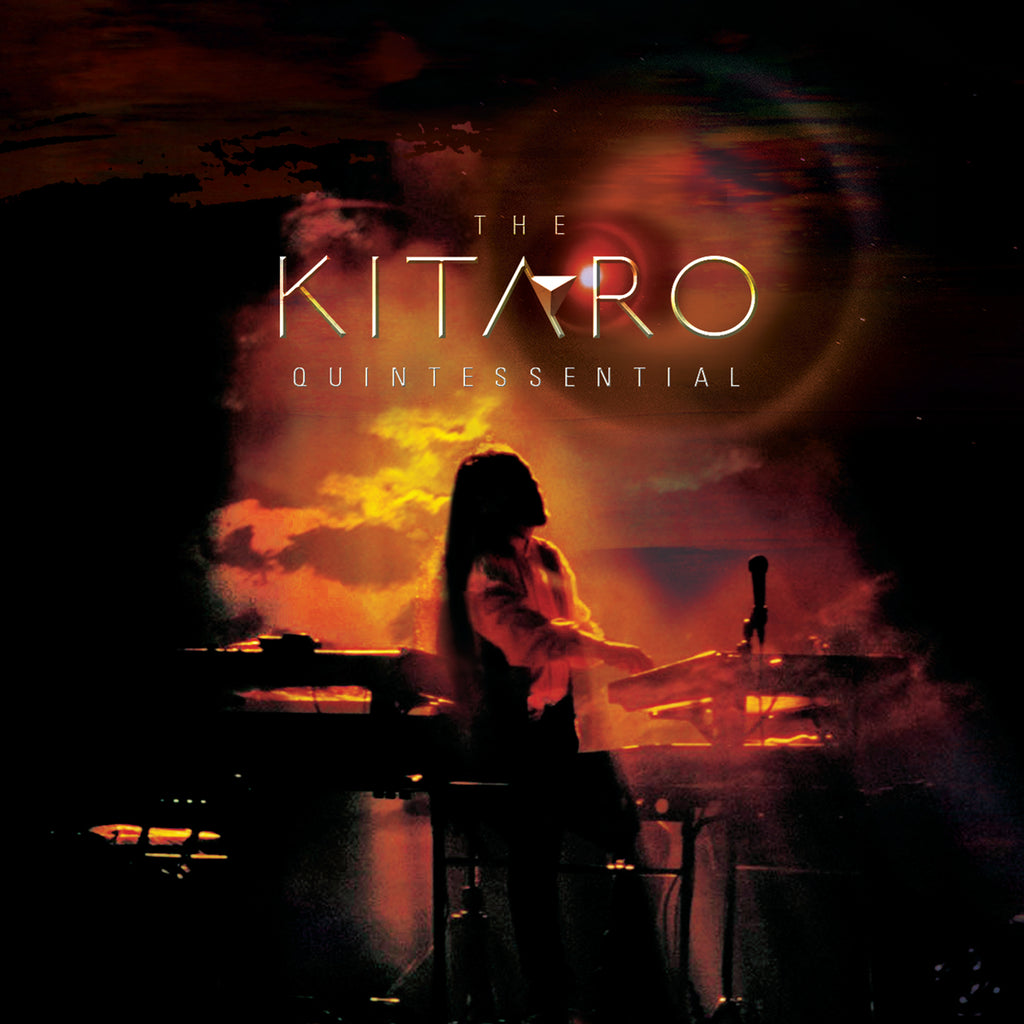 Kitaro - The Quintessential Kitaro
Release Date : November 12, 2013
Catalog : 73206-2
Format : CD + DVD set, Digital Download (AAC, Mp3)
DVD Region : All

For over 40 years and throughout his musical career, Kitaro has been a true groundbreaking artist with amazing live performances and music that blurs the lines between many musical genres including jazz, rock, new age and world music.
His tireless dedication to his craft and ability to repeatedly produce an astronomical body of work in terms of numbers of releases and quality of work makes The Kitaro Quintessential a "must have" addition to any collector of fine works' musical library and places Kitaro in the dialogue and conversation as one of the most prolific artists of his generation.
This authorized two-disc set includes a dynamic CD that has taken Kitaro to the four corners of the globe and back again, spiritually, physically and musically. Musical masterworks from the Sacred Journey Of Ku-Kai series, Kojiki, Dream, An Ancient Journey, Ancient, Gaia Onbashira, Impressions Of The West Lake and Kitaro's Grammy Award-winning disc, Thinking Of You are the chosen tracks featured on this release.
The DVD contains 123 minutes of breath taking live performance footage of his most popular and elaborate productions that have been edited and now appear as technical achievements in concert videos. Images on the DVD include live performances from An Enchanted Evening, Kojiki: A Story In Concert, Tamayura as well as The Light Of The Spirit, on which Kitaro's music is blended to spectacular nature videos.
Known for his reluctant superstardom, an exclusive, rarely seen 18 minute interview with Kitaro is also a featured on the DVD as a tribute to -- and special treat for – his loyal fans.
| T R A C K S |
DISK 1 (CD)
01. South Wind
02. Floating Lotus
03. Michi
04. Spirit Of Harps
05. Sacred Fountain
06. Stream
07. Symphony Of Dreams
08. Nageki
09. Moni No Tami
10. Gaia
11. Spirit Of The West Lake
DISC 2 (DVD)
01. Kokoro
02. Silk Road
03. Magma
04. Matsuri
05. The Field
06. Heaven & Earth
07. Koi
08. Caravansary
09. Fire
10. Mercury
11. Cosmic Love
12. Dance Of Sarasvati
| C R E D I T S |
Composed, Arranged, Performed and Produced by Kitaro
* "Sacred Fountain" arranged by Randy Miller
* "Spirit Of The West Lake" arranged with Randy Miller
Executive Producer : Eiichi Naito
Artists + Repertoire, Compilation Producer, Mastering : Dino Malito
Album Art + Design : Kio Griffith
---
Share this Product
---
More from this collection