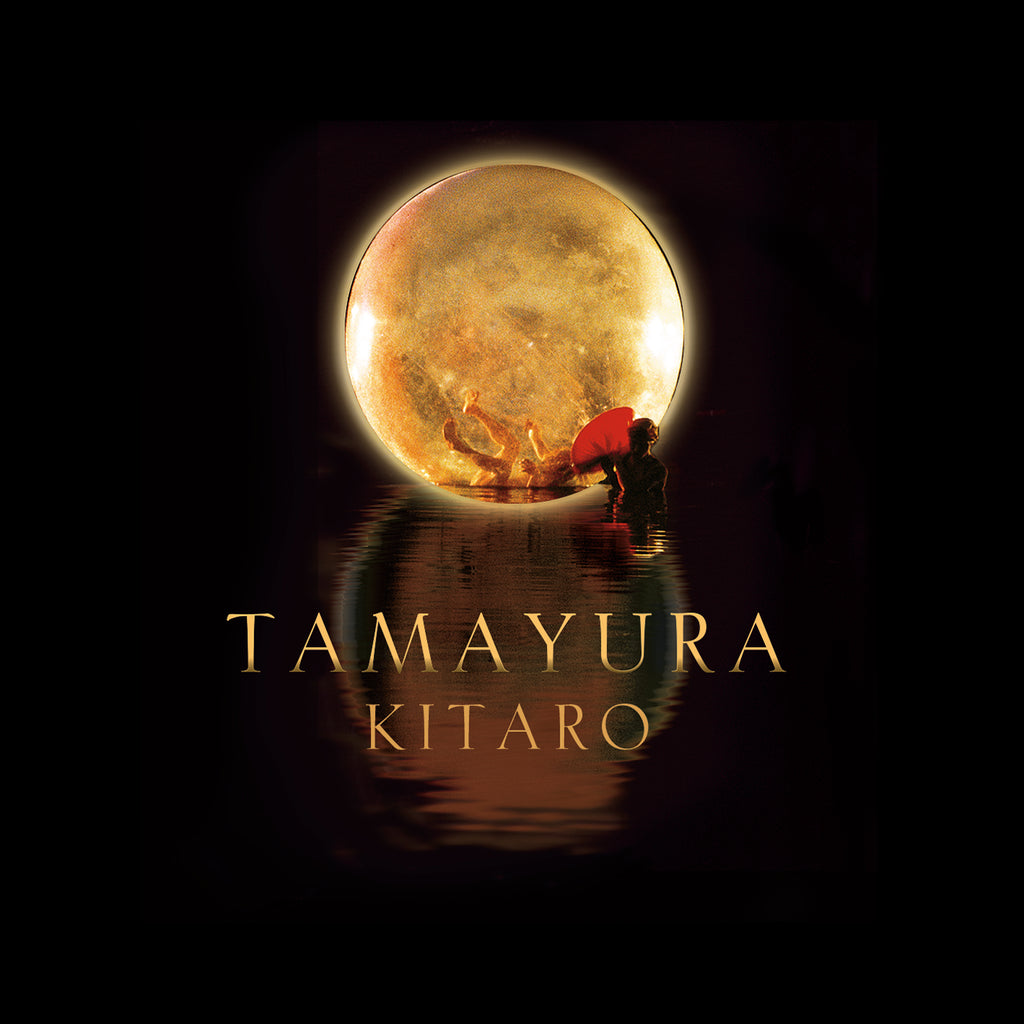 Kitaro - Tamayura (2-Disc Set)
Release Date : March 12, 2013
Catalog : 73176-2
Format : CD + DVD set, Digital Download (AAC, Mp3)
DVD Region : All

As one of the founding fathers of the new age and world music genres known to his legions of fans by a single word, Kitaro, has consistently been at the forefront of the international music scene. Perhaps best known for his cutting-edge studio technique and flawless, sold-out live performances, Kitaro continues his tradition of carving his own musical and visual, artistic path on Tamayura. This special one night musical performance was choreographed by Koichi Tamano with The Harupin-Ha Butoh Dance Theater who bring the characters of the story to life.
On Tamayura, Kitaro takes his audience into life in a microscopic world and gives fans an artful look at what the lives of these characters are like. In this "micro" world, very unusual circumstances and situations occur. But, it's a beautiful world, where children in bubbles play and interact with the Fairy Of The Waterlily.
Through his look into this previously unseen world, Kitaro demonstrates the differences between our lives and the lives of those who exist in a microscopic place. As Kitaro notes, "Through my work on Tamayura, I hope that we all awaken in a manner which will help us to realize something individually personal. I'd like everyone who enjoys Tamayura to take from this event something that makes us all feel different."
Accompanying the Compact Disc is a DVD that features wildly colorful scenes and surreal, magical dance routines.
| T R A C K S |
DISC 1 (CD)
01. Introduction
02. Magma
03. Mercury
04. Sitara
05. Nageki
06. Beam Wave
07. Uranus
DISC 2 (DVD)
01. Introduction
02. Magma
03. Mercury
04. Sitara
05. Nageki
06. Beam Wave
07. Uranus
| C R E D I T S |
Composed, Arranged, Performed and Produced by Kitaro
Recorded by Noriyuki Takagi
Mixed by Kitaro, Noriyuki Takagi
Executive Producer : Eiichi Naito
Artists + Repertoire, Remastering : Dino Malito
Graphic Design : Kio Griffith
---
Share this Product
---
More from this collection