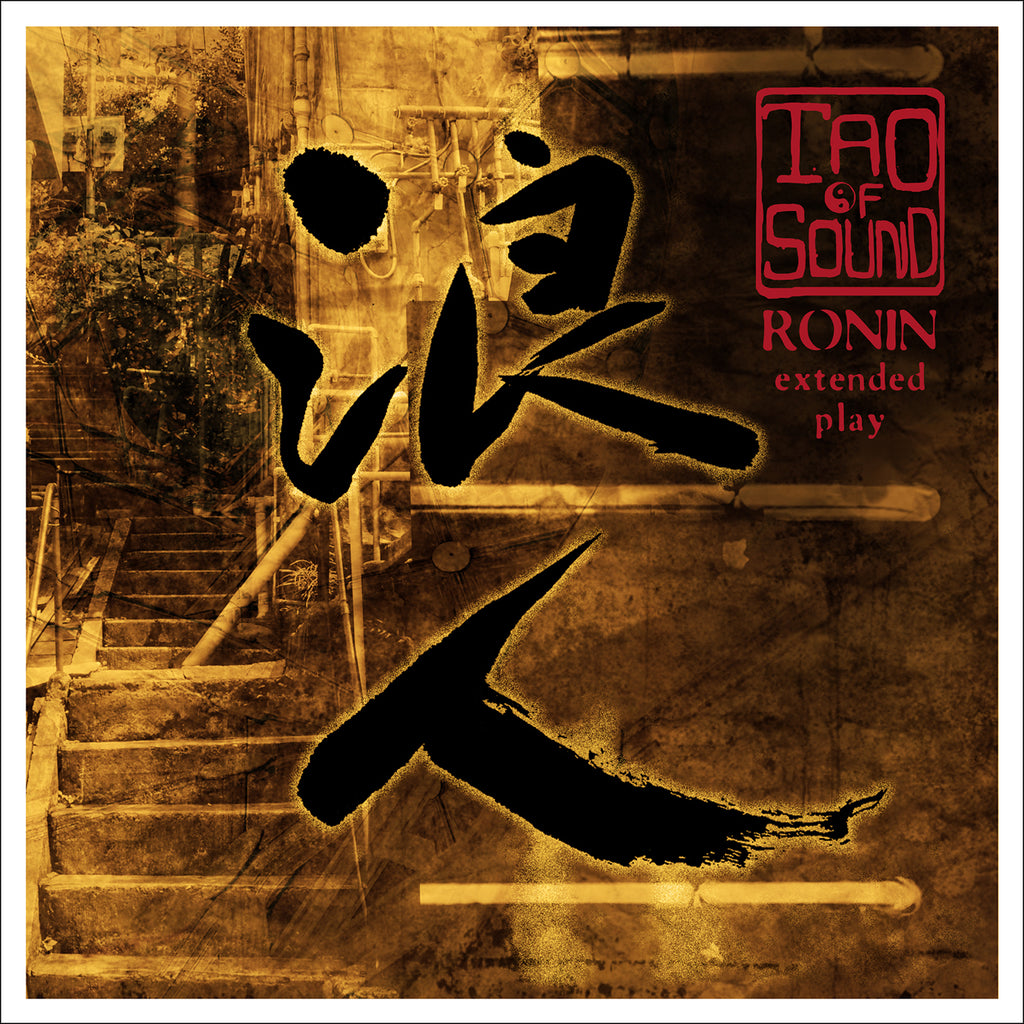 Tao Of Sound - Ronin EP
Release Date : December 18, 2012
Catalog : 73187-2
Format : CD, Digital Download (AAC, Mp3)

"RONIN" is the sophomore album from experimental multi-instrumentalists Taku Hirano and Daniel Pearson, otherwise known as the band Tao Of Sound. Departing from the ambient/lounge vibe of their 2010 debut "METRO," they went for an edgier sound when composing, arranging, and producing the songs for "RONIN," and brought in guest instrumentalists and vocalists from around the world.
The album appears after an already impressive career run of performing and recording with a wide array of talents, including some of the biggest names in the American music industry, from almost every genre of popular music, including Jay-Z, Fleetwood Mac, Stevie Wonder, and Nine Inch Nails. Internationally, Tao of Sound has worked with Academy Award-winning film composer A.R. Rahman, and the Melbourne Symphony Orchestra. Chances are you've already been exposed to some of their soothing ambient soundscapes, as Tao Of Sound has contributed to the soundtracks of a number of television productions and feature films.
Having made a name for themselves as remix artists initially (including remixes for Rap superstar Kanye West's 2008 release 808s & Heartbreak and for Grammy Award-winning New Age pioneer Kitaro), "RONIN" allows Tao Of Sound to step to the front of the stage with their eclectic, ever-changing style. From their first album, which combined Zen-like Eastern influences with electronic beats and rock swagger, to RONIN's edgy pop sounds and epic world-electronica orchestrations, Tao of Sound has carved out a completely original musical identity.
| T R A C K S |
01. Ashes To Ashes (Featuring Sharlotte Gibson)
02. Monsters (Featuring Akasha Mabry)
03. Ronin (Featuring Christine Wu)
04. Live Beautifully (Featuring Tyra Juliette)
05. Highland, Highline
| C R E D I T S |
Mixed and Produced by Tao Of Sound
Mastering : Mark Tarsia
Executive Producer : Eiichi Naito
Artists + Repertoire : Dino Malito
Graphic Design : Kio Griffith
---
Share this Product
---
More from this collection