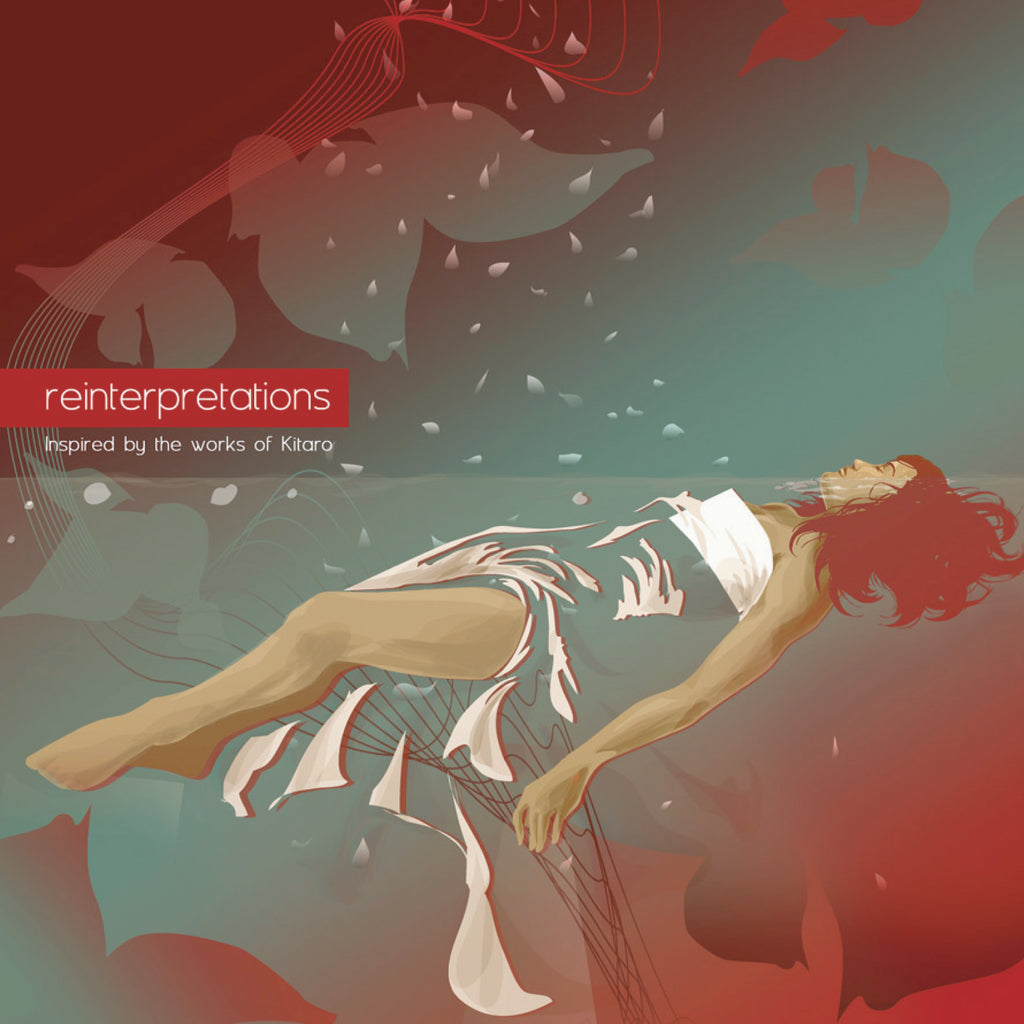 Various Artists - Reinterpretations - Inspired by the works of Kitaro
Release Date : August 24, 2004
Catalog : 73037-2
Format : CD, Digital Download (AAC, Mp3)

Reinterpretations is a compilation that spotlights remixes of Kitaro's music by high-profile and hot underground producers, all of whom were given the directive of putting their unique spin on the timeless music of Kitaro.

Reinterpretations features remixes by Peas, Appogee, Turbotito (Junior Senior) and Timmy the Terror (Ima Robot). Truly a unique album, each producer deftly captures the essence of Kitaro, while lending the original compositions new dimensions filtered through their individual artistry. An eclectic mix and full of depth, each track featured on the album shares a common thread, where ancient sounds and futuristic beats merge… creating an entirely new sound and style.
Not your standard "remixes," the tracks are unique, individual reinterpretations of Kitaro's vision - "to create music that unites, heals, and soothes the human spirit."
| T R A C K S |
01. Crystal Tears by Audiomoe
02. Michi by Turbotito
03. Theme From Silk Road by Inside The Sun
04. Beat Break by Peas
05. Shizuku 2.0 by Timmy The Terror
06. Kuu by Appogee
07. Tienshan by Occidental
08. Shizuku by Inside The Sun
09. Low Pass Dub by Peas
10. Mercury by Inside The Sun
11. Fairy Of Water by Occidental
12. Cocoro by Stephen Hauptfuhr

| C R E D I T S |
Executive Producer : Eiichi Naito
A&R, Compilation Producer : Michelle Ogata
Production and Content Coordinator : Dino Malito
Mastering : Gavin Lurssen



---
Share this Product
---
More from this collection