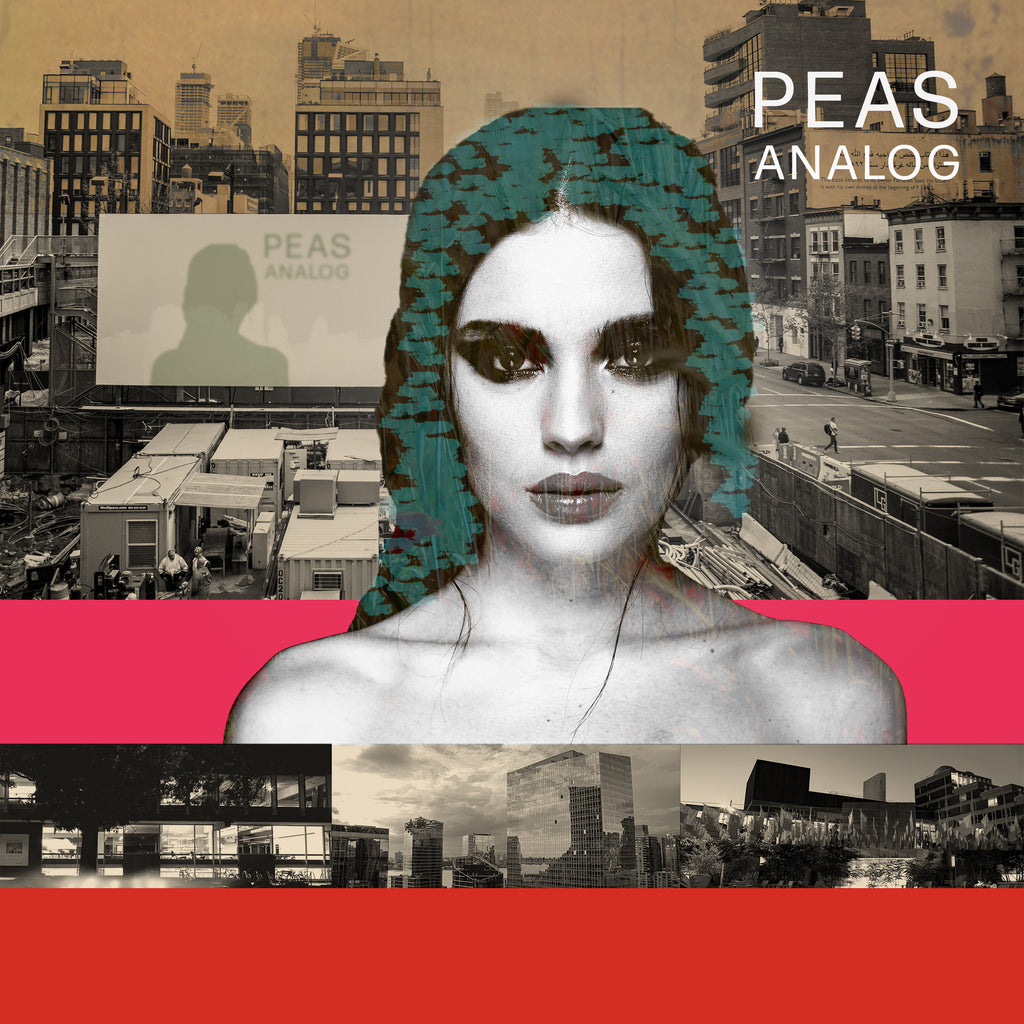 Peas - Analog
Release Date : July 16, 2021
Catalog : 73284-2
Format : Digital Download (AAC, Mp3)

Peter McEvilley began producing downtempo electronic music in Los Angeles in 2003 under the name "Peas."  His first release, "Filters," debuted at number two on the iTunes electronic music charts.  It was also top ten on college radio.  The album, which was favorably reviewed by critics, utilized several samples from Grammy Award winning artist, Kitaro.

His latest release, "Analog," is described by McEvilley as a "lo-fi, dub, lounge exploration for a post-pandemic world."  The album was recorded at his new studio in the San Francisco bay area during the pandemic.  With the help of modern recording technology, he worked virtually with several vocalists and instrumentalists from around the world.

| T R A C K S |
01. Analog
02. Stardust
03. Flowers
04. Time Floats Away
05. Give Me Hope
06. Pockets Empty
07. It's Amazing
08. Pleasant Ridge
09. Feeling The Sublime
10. Goodnight
11. Gare De Lyon
12. Veil Of Ignorance

| C R E D I T S |
Composed, Arranged, Recorded, Mixed and Mastered by Peter McEvilley
Executive Producer : Eiichi Naito
Artists + Repertoire : Dino Malito
Graphic Design : Peter McEvilley


---
Share this Product
---
More from this collection