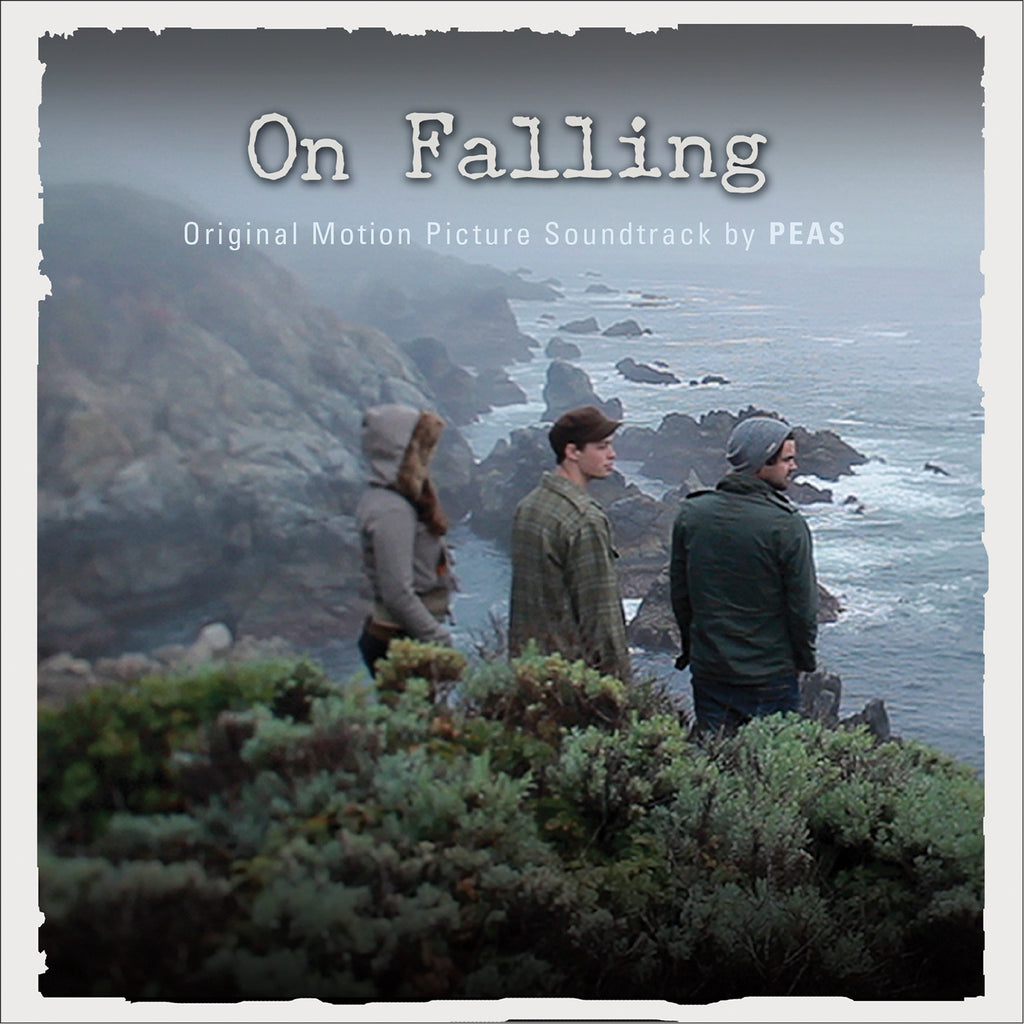 Peas - On Falling [Original Motion Picture Soundtrack]
Release Date : May 22, 2013
Catalog : 73188-2
Format : Digital Download (AAC, Mp3)

"On Falling" tells the story of George Wesley's return to his hometown in Redondo Beach where he reconnects with his high school friend, Mildred.  She convinces him to go with her on an adventure up the coast of California through Big Sur, San Francisco, and eventually Sonoma, where she plans to crash the wedding of an ex-boyfriend.
"On Falling" was the Official Winner for Best Score and Music as well as for Cinematography at the Litchfield Hills Film Festival in 2012.  Also, the film was an Official Selection at the Sonoma International Film Festival and Seattle Film Festival.
| T R A C K S |
01.  Too Many Hustlers (featuring Patrick Deluca)
02.  I Won't Shoot That Gun (featuring Heidi-Marie)
03.  Shine Down San Francisco
04.  Fallen
05.  The End Of Something Good
06.  Driving Dub
07.  Hash Intrigue
08.  I'm Going Down
09.  I Knew A Girl (featuring Rachel Leslie)
10.  Devil On My Shoulder
11.  Haight And Love
12.  Sail Away Insane
13.  Thoughts Of Killing
| C R E D I T S |
Arranged, Recorded, Mixed and Produced by Peter McEvilley
Executive Producers : Ryan Perlman, Howard Sapper
Artists + Repertoire, Mastering : Dino Malito
Graphic Design : Kio Griffith
---
Share this Product
---
More from this collection