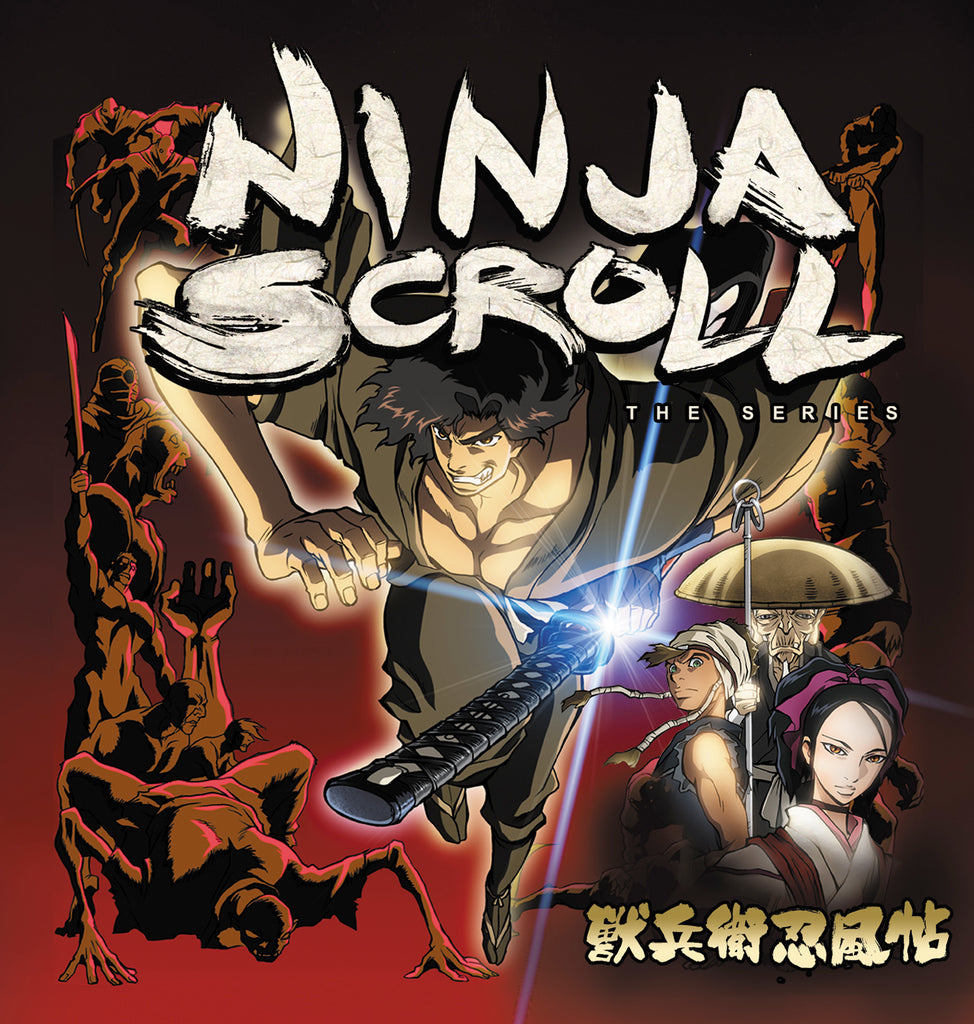 Ninja Scroll Original Soundtrack (Various Artists)
Release Date : August 26, 2003
Catalog : 73020-2
Format : CD, Digital Download (AAC, Mp3)

Ninja Scroll is a 13-episode TV series.  The series is a continuation of the wildly popular and award-winning anime feature film (of the same name), written and directed by Yoshiaki Kawajiri. Taking place in ancient Japan, Ninja Scroll is the story of a wandering Ninja warrior named Jubei.
The music for this soundtrack is co-scored by Golden Globe & Grammy Award winning artist Kitaro and multi-instrumentalist and composer, Peter (Peas) McEvilley.
| T R A C K S |
01. Jubei's Theme by Kitaro
02. Sure Shot by Peter McEvilley
03. All We Are by Peter McEvilley, Rachel Leslie
04. Peppercorn-Tsubute's Theme by Peter McEvilley
05. Ninja Femme Fatale by Peter McEvilley
06. Gales Of Wind (Dance Mix) by Peter McEvilley
07. Drifting Journey by Peter McEvilley
08. Hikari by Peter McEvilley
09. Only The Night by Peter McEvilley, Rachel Leslie
10. Itinerancy - Dakuan's Theme by Peter McEvilley
11. Glory by Peter McEvilley
12. Peaceful Village by Peter McEvilley
13. Shigure's Theme by Kitaro

| C R E D I T S |
Produced by Kitaro (tracks 1, 13) and Peter McEvilley (tracks 2-12)
Album Producer : Eiichi Naito
Artists + Repertoire : Dino Malito, Tatsuya Hayashi
Mastering : Gavin Lurssen
Graphic Design : Kio Griffith


---
Share this Product
---
More from this collection