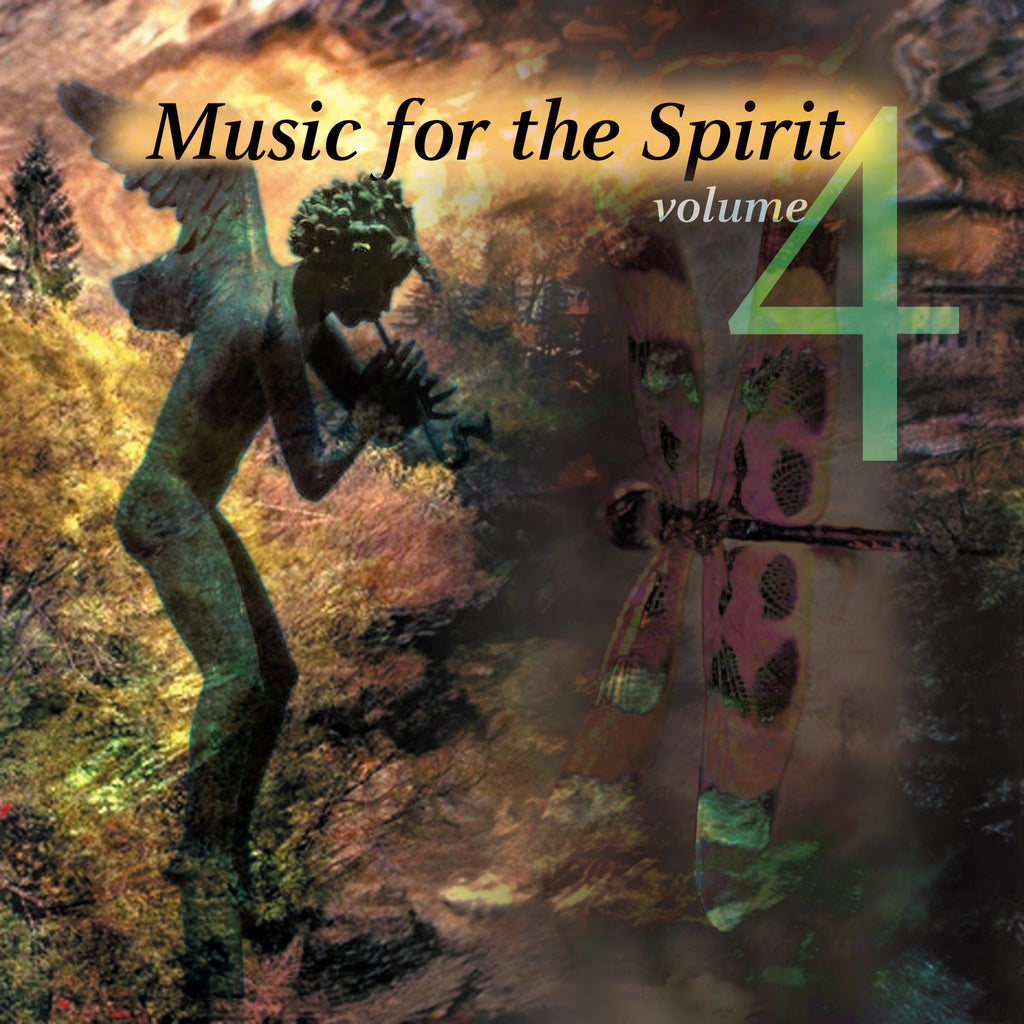 Music For The Spirit, Volume 4 (Various Artists)
Release Date : November 5, 2002
Catalog : 73011-2
Format : CD, Digital Download (AAC, Mp3)

Volume 4 draws inspiration from a wide array of distinguished and renowned musicians from all around the world. It is a journey that is influenced by the culture and spiritual traditions of these artists to address the deeper spiritual subtleties and meanings of our daily lives.

It features Nigerian drum chant Master Suru (Baba Olatunji, Mickey Hart, Santana), legendary Japanese composer Kitaro, Tibetan flute master Nawang Khechog and Chinese Huquin virtuoso Yu-Xiao Guang. It also includes an unreleased track by Unu Mondo's Randy Armstrong, the fiery flamenco of Benedetti & Svoboda, the Pre-Columbian Mexican percussion of Luis Perez and the inspired keyboard compositions of Uma, Dave Eggar and Lee Blaske.
| T R A C K S |
01. Between Darkness And Light by Lee Blaske
02. Gaia by Kitaro
03. Temple Of The Inscriptions by Luis Perez
04. Flying Celestial Nymphs by Yu-Xiao Guang
05. Karuna by Nawang Khechog
06. Witch Doctor by Suru
07. Alejo by Benedetti & Svoboda
08. Awakening by Uma
09. Fisherman's Cancion by Randy Armstrong
10. The Scroll Is Read by Kitaro & Randy Miller
11. Chasing Dragons by Dave Eggar

| C R E D I T S |
Executive Producer : Eiichi Naito
Artists + Repertoire, Compilation Producer : Dino Malito
Mastering : Gavin Lurssen
Graphic Design : Kio Griffith

---
Share this Product
---
More from this collection