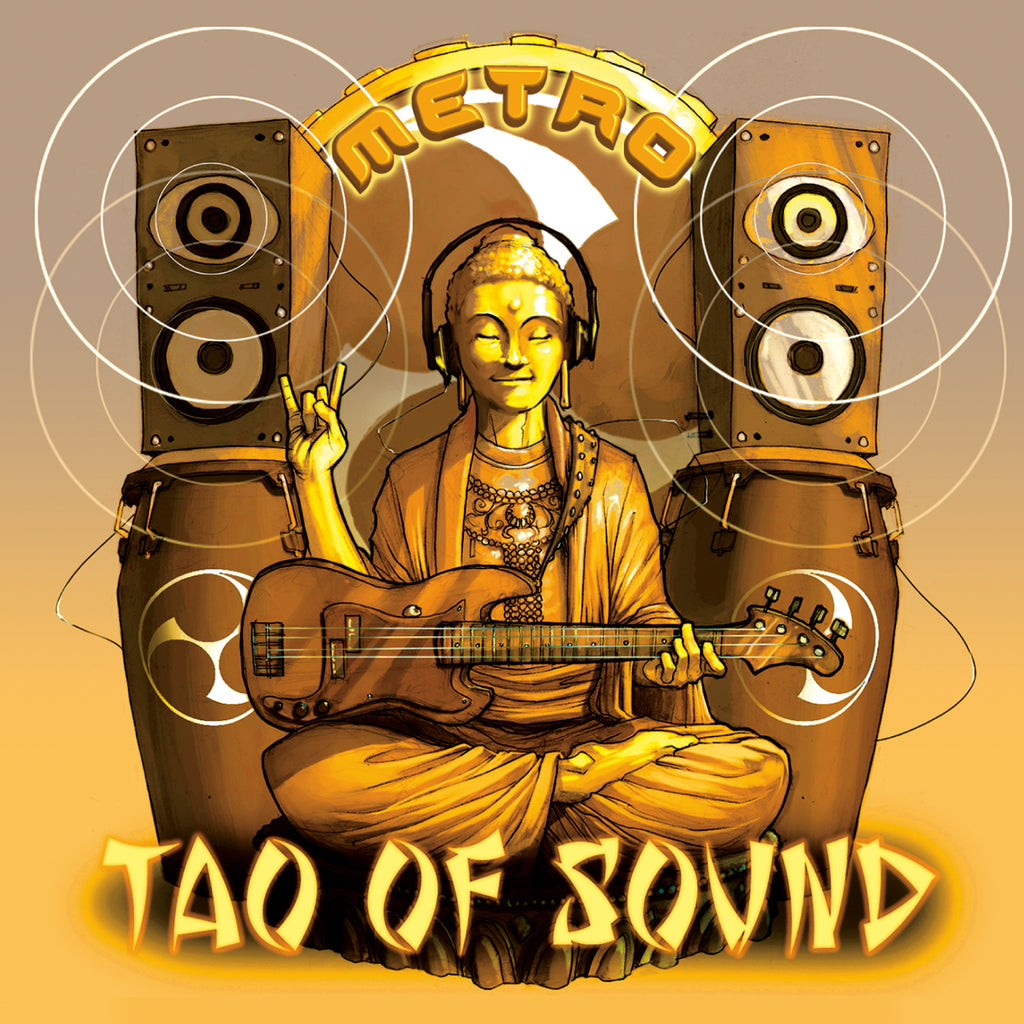 Tao Of Sound - Metro
Release Date : August 10, 2010
Catalog : 73114-2
Format : CD, Digital Download (AAC, Mp3)

"Metro" is the debut album from experimental multi-instrumentalists Taku Hirano and Daniel Pearson, otherwise known as the band Tao Of Sound. The rich selection of songs on the album were all composed, arranged, produced, and performed by the duo, with the exception of two compositions from renowned musicians Kitaro and Kenji Bunch.
The album appears after an already impressive career run of performing and recording with a wide array of talents, including some of the biggest names in the American music industry, from almost every genre of popular music, including Jay-Z, Fleetwood Mac, Stevie Wonder, and Nine Inch Nails. Internationally, Tao of Sound has worked with Academy Award-winning film composer A.R. Rahman, and the Melbourne Symphony Orchestra. Chances are you've already been exposed to some of their soothing ambient soundscapes, as Tao Of Sound has contributed to the soundtracks of a number of television productions and feature films.
Having made a name for themselves as expert remix artists (including such recent, notable works as Kanye West's "Heartless" and tracks from the Michael Jackson Remix Suite), the album allows Tao Of Sound to step to the front of the stage with their eclectic, ever-changing style. Alternately pulsating and mellow, the varied compositions on Metro cover an impressive gamut of styles and sounds, informed by the breadth of their experience with other artists. The album cover pretty much says it all, with a contemplative Buddha sporting massive headphones and throwing up the "rock-and-roll" hand gesture. Combining Zen-like Eastern influences with electronic beats and rock swagger, Tao of Sound has carved out a completely original musical identity and delivered a striking, memorable debut.
| T R A C K S |
01. Metro
02. Voices In The Wind
03. Teardrops
04. Lullaby For My Favorite Insomniac (feat. The Ahn Trio)
05. Beat-N-Path
06. Reflections
07. Hagakure
08. The Journey Home
09. The Field (feat. Kitaro)
10. Looking At The Moon (And Thinking Of One Far Away)
11. Race Against Time
12. Eavesdropping
13. Reflections (Chillax Mix)
14. Voices In The Wind (Kymira Mix)
| C R E D I T S |
Performed, Mixed, Mastered and Produced by Taku Hirano and Daniel Pearson
Executive Producer : Eiichi Naito
Artists + Repertoire : Dino Malito
Graphic Design : Kio Griffith
---
Share this Product
---
More from this collection