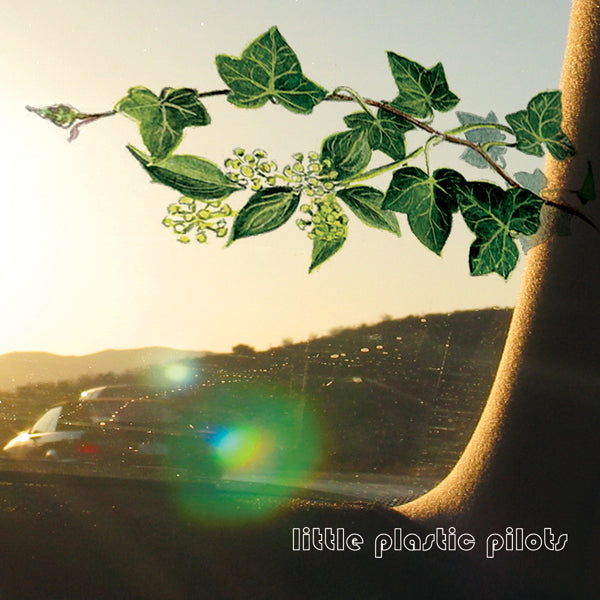 Little Plastic Pilots - Little Plastic Pilots
Release Date : May 10, 2005
Catalog : 73249-2
Format : CD, Digital Download (AAC, Mp3)

Little Plastic Pilots is the self-titled debut release from Kanpai Records' latest recording artist (a.k.a. Sam Nelson). This uniquely crafted album is an intricate blend of electronic and organic elements, with delicate, intimate sounds paired in just the right proportions with warm, enchanting melodies and glitched out beats.
Both atmospheric and rhythmic, Little Plastic Pilots is reminiscent of early Boards of Canada and Aphex Twin - but full of fresh, new, multidimensional sounds and individual sonic aestheticism. The rhythmic use of non-percussive sounds weaves in perfectly with panoramic aural landscapes, resulting in a beautiful and contemplative musical journey.
Little Plastic Pilots is a complex interplay between sound and abstract thought, all the while retaining an authenticity and intimacy that listeners can grasp a hold of and enjoy over and over again.
| T R A C K S |
01. Words And Letters In Color
02. There's A Shipwreck Down There / From Lamey To L.A.
03. Love Song
04. The Grumpy Chinaman
05. A Courtyard Full Of Sun
06. A Sam Is Born
07. Lagunita Fog
08. Spring Or Winter
09. Fighting Action Figures
10. Sleep Well
| C R E D I T S |
Composed, Arranged, Performed and Produced by Sam H. Nelson
Mixed and Mastered by Appogee
Executive Producer : Eiichi Naito
Artists + Repertoire : Michelle Ogata
Product Coordinator : Dino Malito
Graphic Design : Troy Brittain, Sam Nelson


---
Share this Product
---
More from this collection