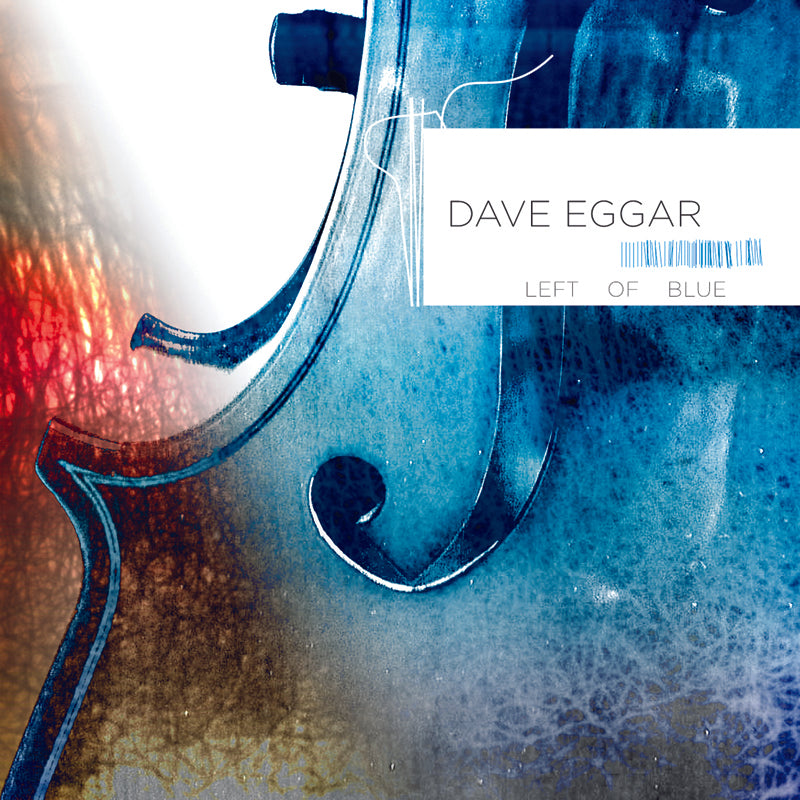 Dave Eggar - Left Of Blue
Release Date : August 9, 2005
Catalog : 73053-2
Format : CD, Digital Download (AAC, Mp3)

Dave Eggar is an accomplished, multi-talented virtuoso that has performed throughout the United States and Europe as a cellist, pianist, and composer. Having already achieved tremendous success throughout his career thus far, Eggar is moving into new territory with his latest album, Left of Blue. On this release, Eggar fuses classical, jazz, and world music, creating a rich sound akin to a younger, more pop-sensible version of Yo-Yo Ma. With refined compositions and elegant melodies, Left Of Blue brings the beauty of the cello to the average listener, not just the classical music fan. A stunning accomplishment by a true virtuoso, Left of Blue is a complex, yet delicate set of works that demonstrate the full range of Eggar's talent and musical range.
A virtuoso in multiple style, Eggar has performed and recorded with artists as diverse as The Who, Pearl Jam, Josh Groban, Who, Dave Sanborn, Trans-Siberian Orchestra, John Medeski, DJ Spooky, I Muvrini, Bobby McFerrin and Yo-Yo Ma, and has opened for acts such as Jesus Jones, Suzanne Vega, Moe, Deep Bannanna Blackout, Lamlya, and Tony Levin. Eggar has released several solo records, the most recent of which, "Angelic Embrace," hit the top thirty on the NAV nationwide charts for three months in the summer of 2002.
In the last year alone, Dave has been a featured solo performer at Carnegie Hall, the Lincoln Center Festival, SummerStage, Barbican Center in London, Monaco Grimaldi Forum, Festival di Mexico, Chamber Music Society of Lincoln Center, and many others.
| T R A C K S |
01. Breathe
02. Maria Mae
03. Angle of Repose
04. Afrika
05. Sao Bento
06. Elusive Space
07. Pescador
08. Deep Blue
09. Tempest
10. Left of Center
11. Floating
12. Dream in 4D

| C R E D I T S |
Produced by Dave Eggar, Nik Chinboukas, and David Schommer
Executive Producer : Eiichi Naito
Artists + Repertoire : Dino Malito
Graphic Design : Kio Griffith


---
Share this Product
---
More from this collection