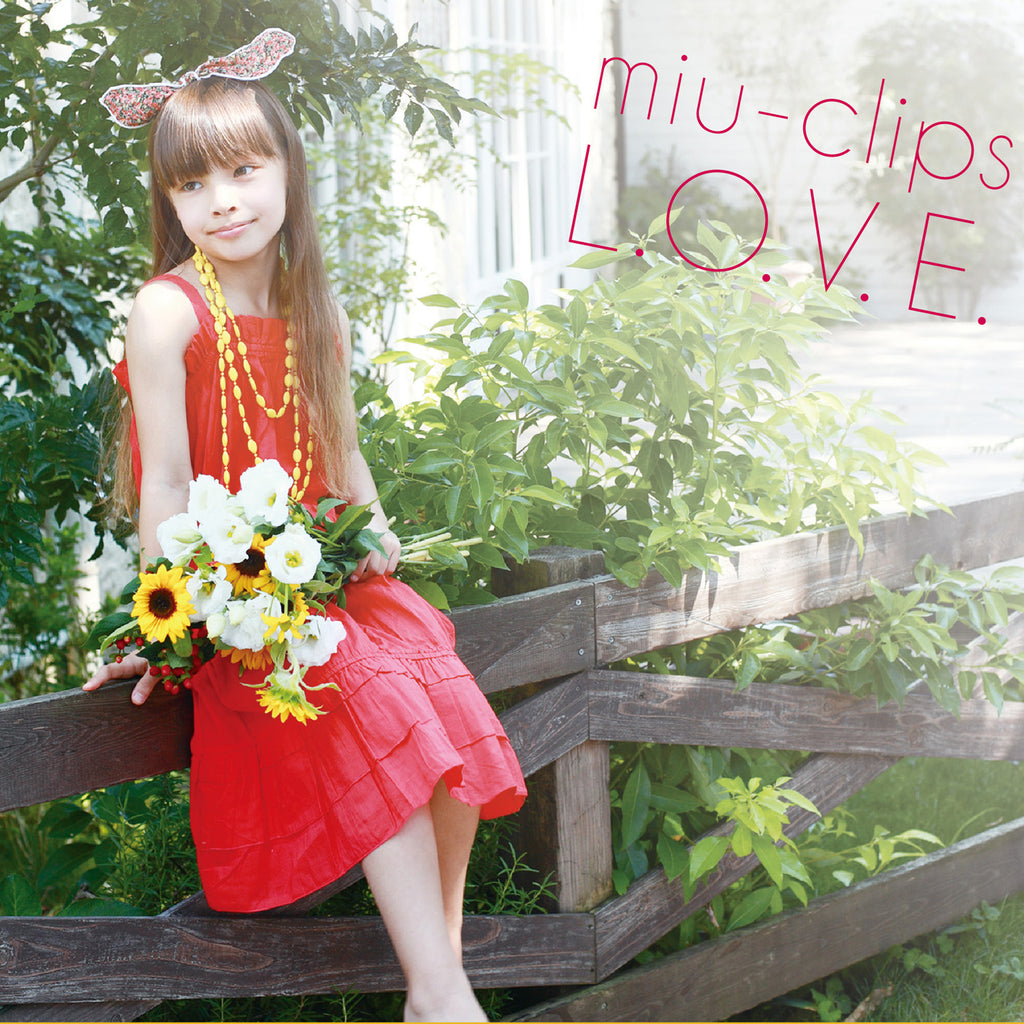 Miu-Clips - L.O.V.E.
Release Date : January 10, 2012
Catalog : 73144-2
Format : Digital Download (AAC, Mp3)

"L.O.V.E." by Miu-Clips is a music project by spirited musician, composer and record producer Yoshifumi Ato.  The album appeared at No. 1 on the iTunes Dance chart in Japan when it was released. 

| T R A C K S |
01.  Bright Sunshine
02.  Flower (Shiny Day version)
03.  L.O.V.E.
04.  Touch The Sky
05.  I Want You Back
06.  Sunday Morning
07.  Flower (Natural Day version)
08.  Feelin' Blue (miu-clips Remix)
09.  Beautiful Sunshine
10.  New Day
11.  With You
12.  Open (Album Edit)

| C R E D I T S |
Composed and Produced by Yoshifumi Ato
Executive Producer : Eiichi Naito
Artists + Repertoire : Dino Malito


---
Share this Product
---
More from this collection