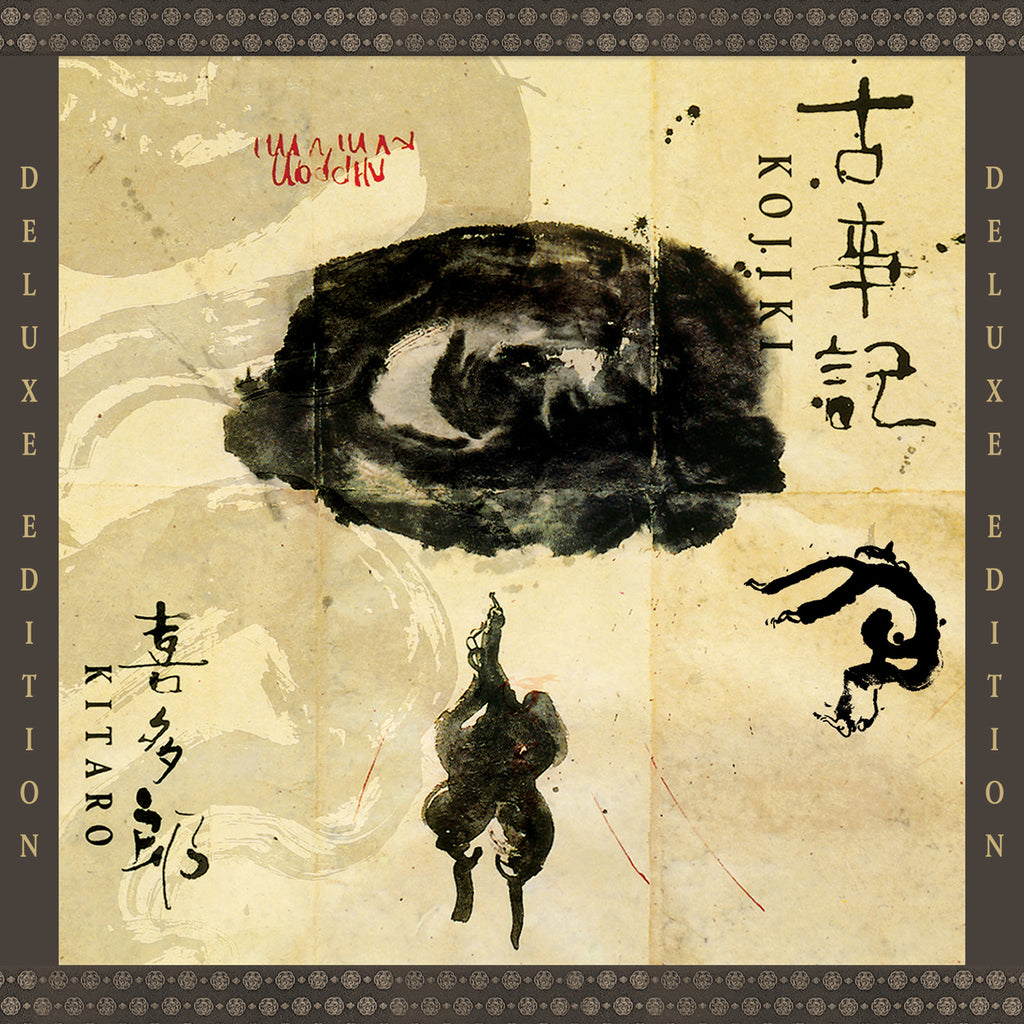 Kitaro - Kojiki (2015 Remastered)
Release Date : October 2, 2015
Catalog : 73225
Format : CD + DVD, Vinyl (180 Gram), Digital Download (AAC, Mp3), HD (24-bit | 96 kHz .WAV)

Marking the 25th anniversary of its debut, this reissue is a deluxe edition of Kitaro's critically acclaimed album "Kojiki" remastered from the original source tapes.
Accompanied by the string section from George Lucas' Skywalker Symphony Orchestra, Kitaro masterfully recreates the depths of the ancient Kojiki chronicle which recounts the birth of Japan and its people.

CD + DVD : In addition to the Remastered version of the Kojiki album, it includes a 55 minute DVD-Video (A Story In Concert) that captures a memorable live performance from the Kitaro's 1990 World Tour.

HD Audio Download : This is the Remastered version of the album only, in high definition audio (24-bit, 96 kHz WAV).

CD or Vinyl purchase includes a free Mp3 album download of Kojiki Remastered

| T R A C K S  - CD + DVD |
DISC 1 (CD)
01. Hajimari
02. Sozo
03. Koi
04. Orochi
05. Nageki
06. Matsuri
07. Reimei
DISC 2 (DVD)
01. Hajimari (Live)
02. Sozo (Live)
03. Koi (Live)
04. Orochi (Live)
05. Nageki (Live)
06. Matsuri (Live)
07. Reimei (Live)

| C R E D I T S |
Composed, Arranged, Performed and Produced by Kitaro
Recorded and Mixed by Tom Flye
Executive Producer : Eiichi Naito
Artists + Repertoire : Dino Malito
Remastering : Tim Gennert
Graphic Design : Kio Griffith
---
Share this Product
---
More from this collection