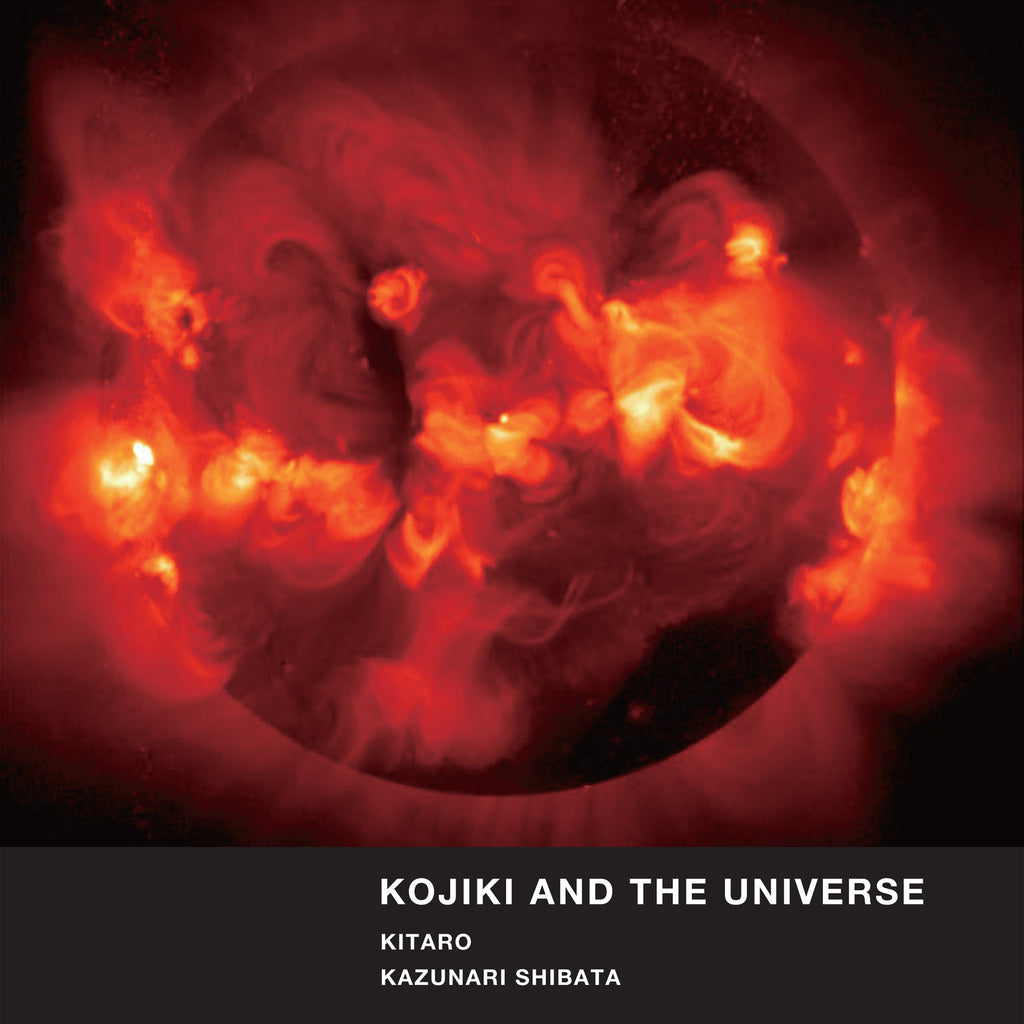 Kitaro, Kazunari Shibata - Kojiki And The Universe
Release Date : November 4, 2016
Catalog : 73245-2
Format : DVD
Region : All Region
Packaging : Digipak
Presenting a totally unique visual experience, the video presentation of "Kojiki and The Universe" merges Kitaro's Grammy nominated music from the album "Kojiki" with space-age photographic scenes of the Universe. "Kojiki and The Universe" features time-lapse images, expertly intertwined with real-time films provided by and in cooperation with NASA and Kyoto University.
Created by Kitaro in collaboration with Astronomy Professor Kazunari Shibata, the entire production was developed using modern film editing techniques, as well as state-of-the-art hardware and software.  
In Japanese mythology, Kojiki is a story closely related to evolution of the universe. It describes the origin of Heaven, Earth and the creation of the Gods. Utilizing Kitaro's "Kojiki" score as the soundtrack, "Kojiki and The Universe" is a chronicle of astronomical research as well as a beautiful introduction to modern astronomy for everyone.
| T R A C K S |
01. Hajimari
02. Sozo
03. Koi
04. Orochi
05. Nageki
06. Matsuri
07. Reimei
| C R E D I T S |
Planning + Direction : Kazunari Shibata
Music by Kitaro
Recorded and Mixed by Tom Flye
Mastered by George Marino
Remastered by Doug Sax
Executive Producers : Eiichi Naito, Yokichi Ohsato, Hisashi Yamamoto
Artists + Repertoire : Dino Malito
Art Direction + Design : Kio Griffith


---
Share this Product
---
More from this collection