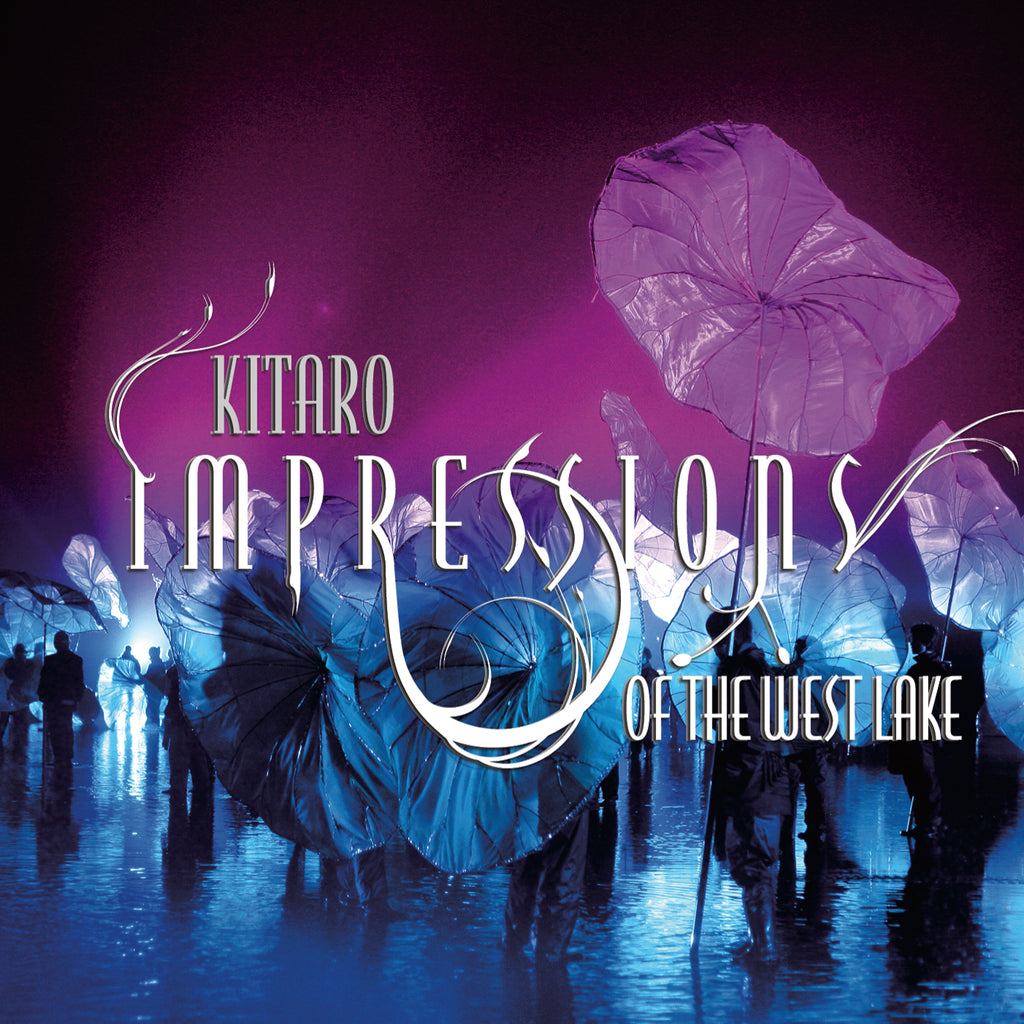 Kitaro - Impressions Of The West Lake
Release Date : April 28, 2009
Catalog : 73078
Format : CD, Vinyl (180 Gram), Digital Download (AAC, Mp3)

Impressions Of The West Lake is a theatrical work conceived and directed by internationally acclaimed filmmaker Zhang Yimou (Hero, Curse of the Golden Flower), the visionary artist behind the opening and closing ceremonies of the 2008 Olympics in Beijing. The production is highlighted by music composed by the Grammy and Golden Globe Award winning artist Kitaro. This pairing of East-meets-West is a rare combination of two artists at the peak of their creative talents.
The production also marks a reunion for Kitaro and music arranger Randy Miller, the pair's first effort together since the Golden Globe-winning soundtrack to Oliver Stone's 1993 film Heaven and Earth. This opera is another impressive credit for Miller, whose lengthy career as a composer, orchestrator, and conductor for films includes such highlights as Without Limits, First Snow, and The Soong Sisters (Best Original Score, Hong Kong Film Award). The show's soundtrack also features rising Chinese pop star Jane Zhang, a gifted young performer who provides stunning vocals to the production on the title track, "Impressions Of The West Lake".
The album was Nominated for a Grammy at the 52nd Annual Grammy Awards.

CD or Vinyl purchase includes a free Mp3 album download.

| T R A C K S |
01. The Inmost Feeling Ripples
02. Aria Di West Lake
03. Fish Dive In The Lake
04. The Moon On The Lake
05. Impressions Of The West Lake (Vocals: Jane Zhang)
06. Zen
07. Lotus
08. Reflection Of The Moon
09. Romance
10. Spirit Of The West Lake

| C R E D I T S |
Written, Performed, Recorded and Produced by Kitaro
Arranged by Kitaro and Randy Miller
Mixed by Steven Miller and Kitaro
Mastered by Doug Sax
Executive Producer : Eiichi Naito
Artists + Repertoire : Dino Malito
Graphic Design : Kio Griffith


---
Share this Product
---
More from this collection