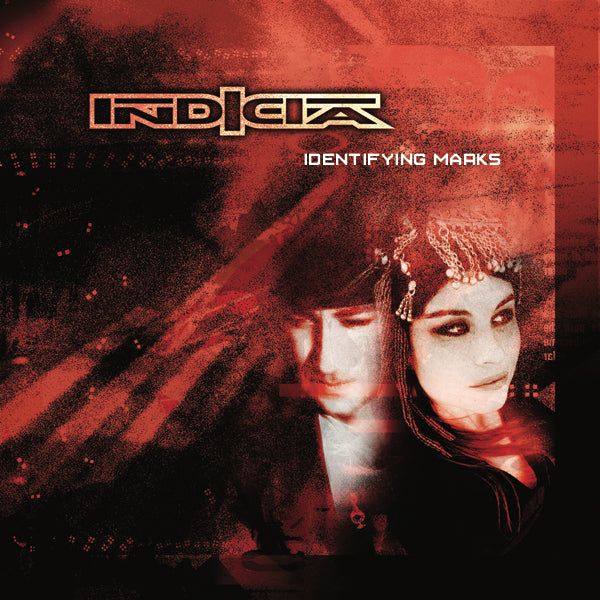 Indicia - Identifying Marks
Release Date : May 24, 2005
Catalog : 73038-2
Format : CD, Digital Download (AAC, Mp3)

After generating a steady positive buzz from their live shows the release of INDICIA'S first album on kanpai records culminates phase one of Betsy Ullery and David Ward's cognitive yet ethereal musical collaboration. Looking forward, the duo aims to keep after what moves them musically to make their singular mark.
The INDICIA sound has already provoked more than a few raves. Bill Picture of the San Francisco Examiner calls it a "highly infectious strain of itchy electromagnetic funk... a trippy mix of slow rollin', hypno breaks, Ursual Rucker-style spoken word and ethereal Portishead-style vocals." Betsy details the INDICIA approach: "Our music is about combining two forces --the reality of our world and the reality of our collective subconscious. We want to be an example of how different genres and musical mentalities can combine and work." Says Dave of INDICIA'S open-to-anything style: "We just let it happen."
"Indicia's trip-hop-flavored sound coats a room with an atmosphere as thick as pea soup. The duo has been compared to Portishead and the Sneaker Pims...But [Ullery and Ward] generally eschew a beatific sexuality."
-Sara Torribio-Bond, Music Connection Magazine
"INDICIA has a style that is alive and moving. The songs come at you full force and don't stop."  - Alex Tietz, Femmusic.com
| T R A C K S |
01. It's Coming Around
02. Corners
03. Powder
04. Elapse
05. Rescue Me Interlude
06. Rescue Me
07. Casualty
08. Runaway
09. Incomplete Interlude
10. Incomplete
11. FNB
| C R E D I T S |
Composed and Produced by Betsy Ullery and David Ward
Mixed and Mastered by Michael Woodrum
Executive Producer : Eiichi Naito
A&R : Michelle Ogata
Production Coordinator : Dino Malito
Graphic Design : Betsy Ullery and David Ward




---
Share this Product
---
More from this collection