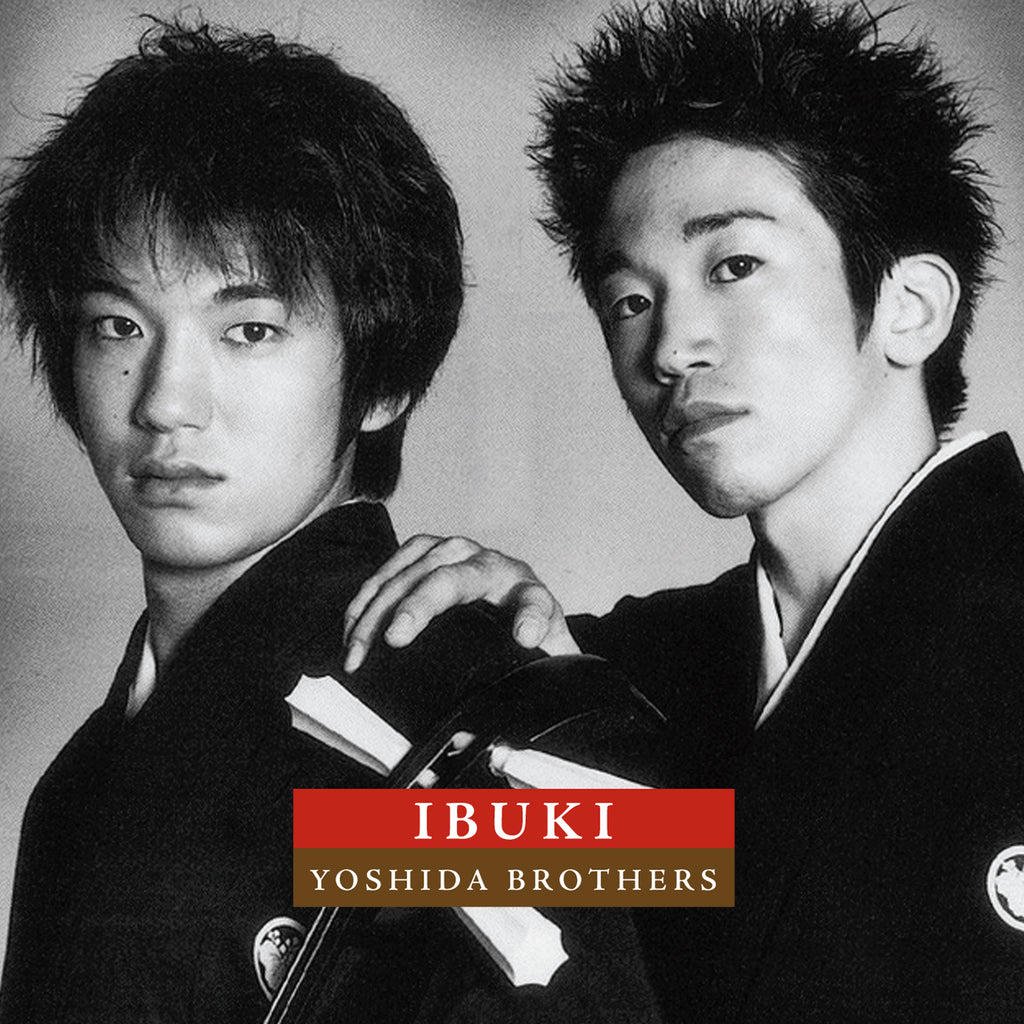 Yoshida Brothers - Ibuki
Release Date : March 9, 2010
Catalog : 73102-2
Format : CD, Digital Download (AAC, Mp3)

Originally released in 1999, the Yoshida Brothers' debut album Ibuki, is getting a well-deserved re-release from Domo Records, marking the first time it has been available in the U.S. market. When originally released, the disc sold over 100,000 copies—an incredible feat, since up to that point most recordings with Tsugaru-Shamisen rarely sold more than a thousand copies in Japan.
The album features mostly traditional songs, though hints of the Brothers' signature style are starting to emerge. From the very beginning, it was clear that the group was bringing this ancient three-stringed instrument into modern times, interpreting its sound for a contemporary audience.

This album deservedly turned the Yoshida Brothers into rock stars in their native land, another rarity for Tsugaru-Shamisen instrumentalists. Take a listen to where the journey began.
| T R A C K S |

01. Modern
02. Tsugaru Aiyabushi (Kenichi)
03. Ibuki
04. Tsugaru Oharabushi (Ryoichiro)
05. Tsugaru Yosarebushi (Kenichi)
06. Tsugaru Jonkarabushi Kakeai Kyokuhiki (Ibuki Version)

| C R E D I T S |
Executive Producer : Eiichi Naito
Artists + Repertoire, Compilation Producer : Dino Malito
Mastering : Jonathan Belzley
Graphic Design : Kio Griffith


---
Share this Product
---
More from this collection