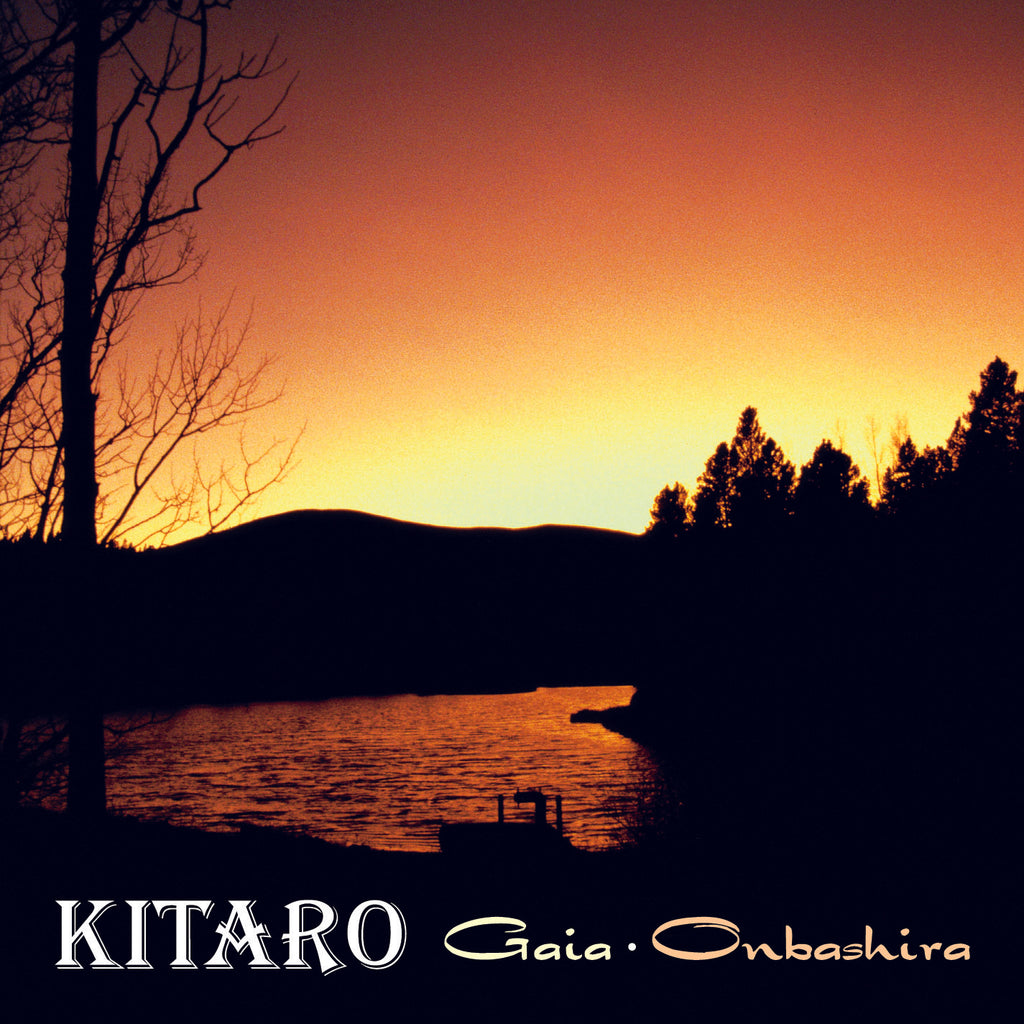 Kitaro - Gaia | Onbashira
Release Date : May 19, 1998
Catalog : 45789-2
Format : CD, Digital Download (AAC, Mp3), HD (24-bit | 96 kHz .WAV)

Gaia Onbashira is a musical exploration of respect and how it relates to ancient traditions. Gaia loosely translates to Goddess of the Earth or Mother Earth and Onbashira is a festival that occurs every seven years in Japan. During the Onbashira festival, eight individuals are chosen for spiritually cleansing. The participants ascend a mountain and attempt to spiritually connect with the heavens through the trees. These trees are then allowed to fall down the mountain and eventually become posts and the foundation of a ceremonial shrine. Through these events, these individuals learn to become more in touch with their spirits.

This album is a far-reaching journey that brings together influences of the East and West, past and present, history and future. These tracks resonate with earthly sounds and the history embodied in pre-Columbian wind and percussion instruments.
The HD audio files are 24-bit at 96 kHz. This Remastered album download also includes a 6-page PDF booklet.
| T R A C K S |
01. Yamadashi
02. Misty
03. Gaia
04. Wood Fairy
05. Satobiki
06. Kiotoshi

| C R E D I T S |
Composed, Arranged, Performed and Produced by Kitaro
Recorded by Gary Barlough and Jun Yoshida
Mixed by Peter R. Kelsey
Mastered by Doug Sax
Executive Producer : Eiichi Naito
Artists + Repertoire (HD Remastered version) : Dino Malito
Mastered by (HD Remastered version) : Tim Gennert
Graphic Design (HD Remastered version) : Kio Griffith


---
Share this Product
---
More from this collection