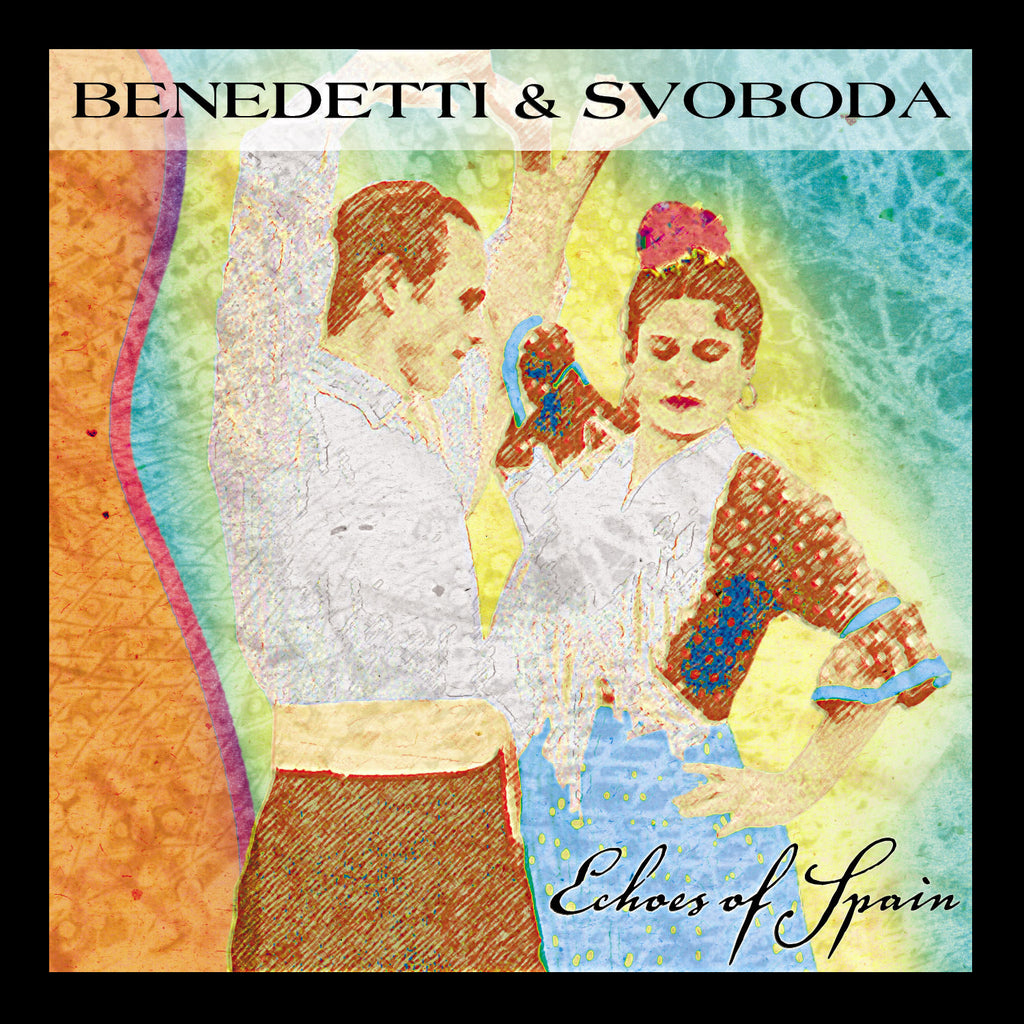 Benedetti & Svoboda - Echoes of Spain
Release Date : June 11, 2002
Catalog : 73006-2
Format : CD, Digital Download (AAC, Mp3)

Echoes of Spain is a collage of traditional classical and contemporary guitar music reflecting peaceful melancholy ballads to fiery flamenco rumbas. From dynamic improvisations to eerie and passionate melodies, Fred and George invoke rich romantic traditions with elements of gypsy instrumental wizardry.

Celebrated around the world as engaging and entertaining performers for more than 20 years, this virtuoso guitar duo invite you on a new unforgettable journey with fiery finger work and sublime melodies in a dynamic variety of music that will dazzle and delight.
| T R A C K S |
01. Come, Beauty
02. Tarantas
03. El Tonto
04. Ecos Antiguos
05. Alejo
06. Peace Within
07. Kitty's Rumba
08. Tempestad
09. Sueno
10. Adagio (from Concierto de Aranjuez)

| C R E D I T S |
Composed and Arranged by Fred Benedetti and George Svoboda
Executive Producer : Eiichi Naito
Artists + Repertoire : Dino Malito
Mastering : Gavin Lurssen


---
Share this Product
---
More from this collection