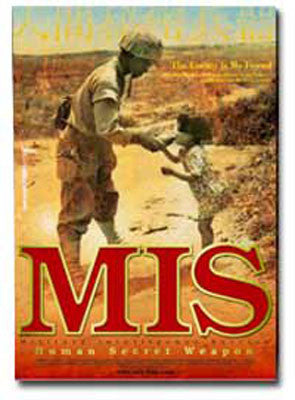 [DVD] MIS -Human Secret Weapon- (2012)
President Truman Called them "Human Secret Weapon", actually they were life saving soldiers.
Final Installment of the Trilogy of Japanese American history.
When the US Army realized its deficiencies in intelligence operations against Japan during World War II, Japanese-American soldiers were secretly trained for the Military Intelligence Service (MIS). Mostly composed of Nisei, second generation Japanese-American military men the soldiers pledged absolute allegiance to the United States at a time when most Japanese-Americans were facing social and political inequalities. Braving the many prejudices brought against them, Nisei soldiers of MIS had to fight against Japan, their parents' homeland, and prove their patriotism to the country that had caged their families in the internment camps.
Special Features / Trailers / Congressional Gold Medal Ceremony / Japanese Subtitle Version
Approximate Running Time: 100 Minutes / 16:9 / 5.1ch
---
Share this Product
---
More from this collection