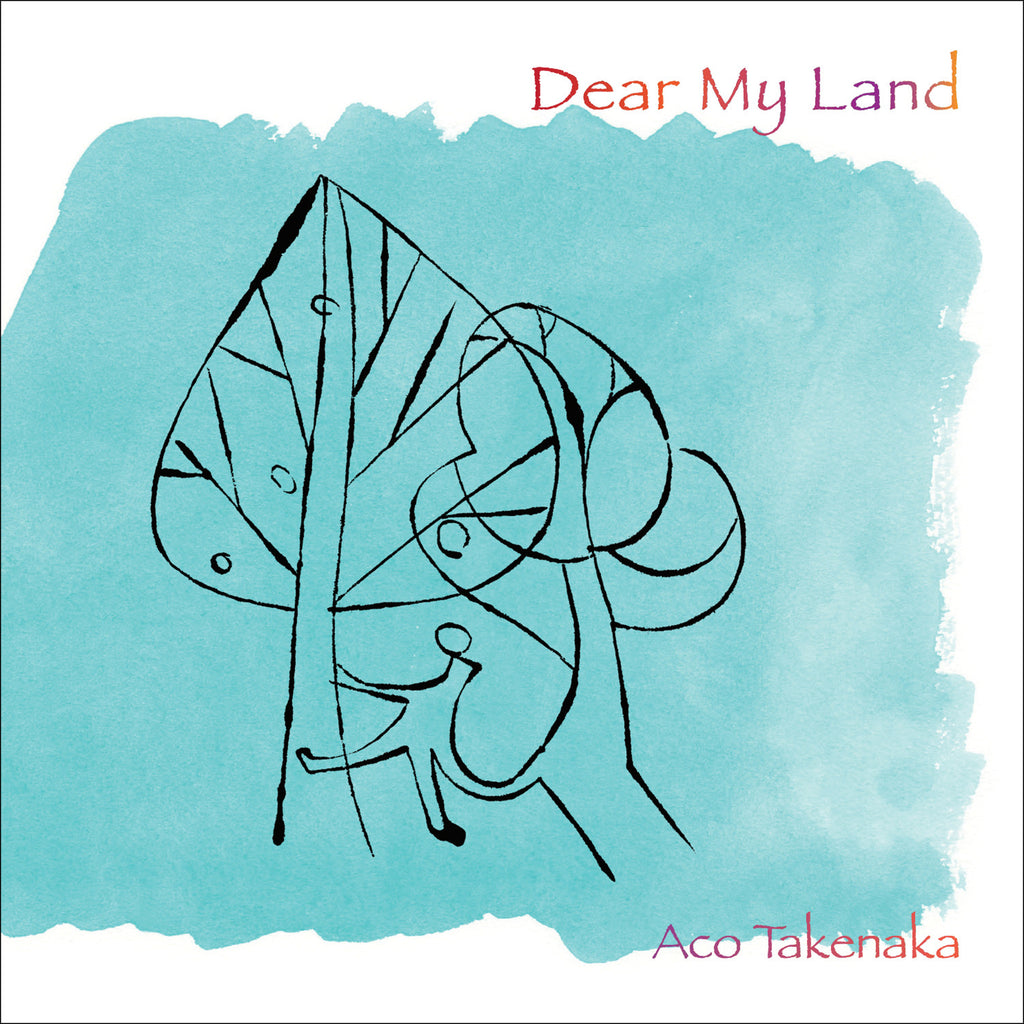 Aco Takenaka - Dear My Land
Release Date : November 5, 2013
Catalog : 73205-2
Format : Digital Download (AAC, Mp3)

Aco's music is for all who love nature.  She harmonizes her voice with the sounds of forests, winds and birds from sacred places in Japan such as Takachiho, Kumano, Aizu and Shiretoko.  

Through these sounds, Aco expresses the spirit of nature through the choir of all livings in the forest.  A variety of instruments support this album, which create an exceptionally unique album that will lead you to a peaceful state of mind.  

| T R A C K S |
01.  Kamigadaki
02.  Dear My Land (Green)
03.  A Bee And God
04.  The Path In My Heart
05.  Where The Rainbow's Born
06.  Ave Maria No Morro
07.  Amauzu
08.  Visiting The Miraculous
09.  Aruku (Walking In Miyao's Clothes)
10.  Dear My Land (Red)
11.  Plant Love
12.  Manai

| C R E D I T S |
Executive Producer : Eiichi Naito
Artists + Repertoire : Dino Malito


---
Share this Product
---
More from this collection