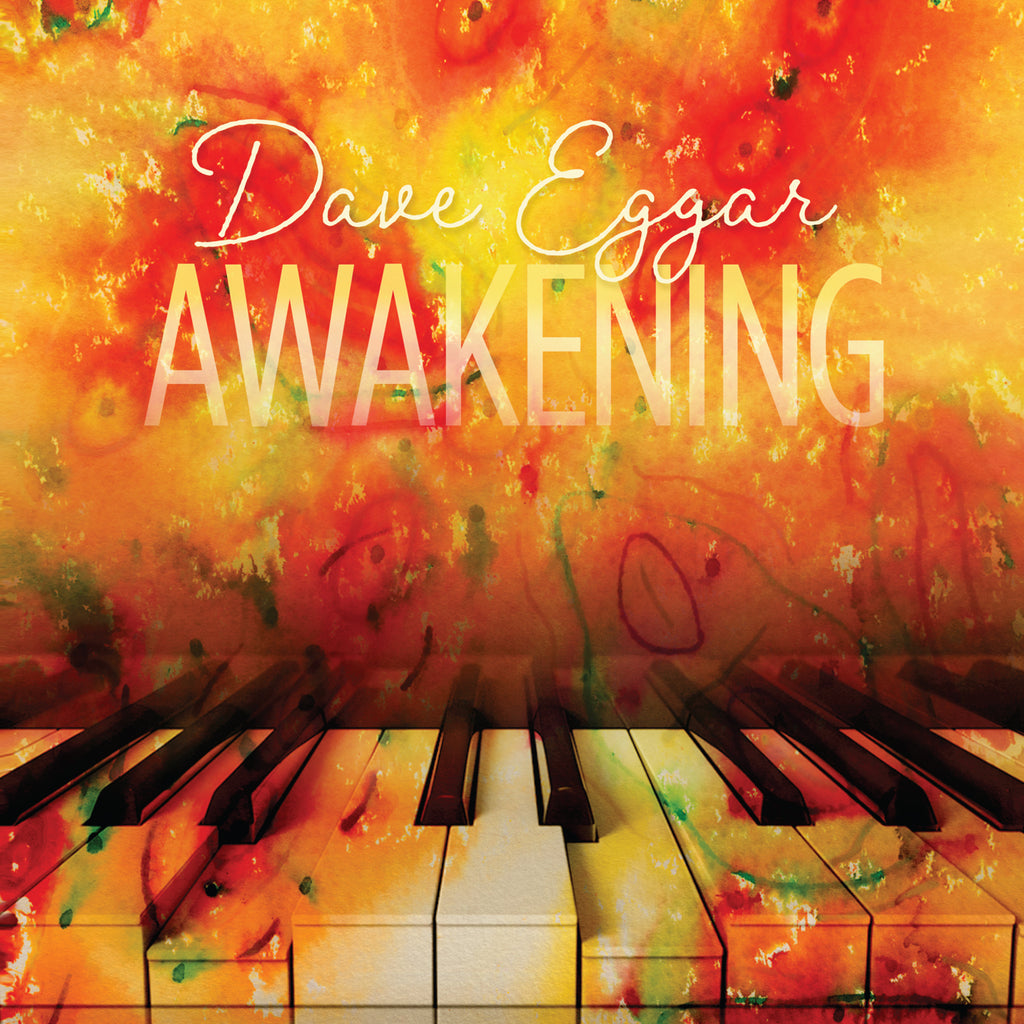 Dave Eggar - Awakening
Release Date : September 10th, 2021
Catalog : 73285-2
Format : CD, Digital Download (AAC, Mp3)

Years before Dave Eggar was renowned as a world class cellist, writing, performing and recording for years with Amy Lee and Evanescence, enrapturing us with his solo intro to Coldplay's #1 smash "Viva La Vida," touring with American Idol winner Phillip Phillips and conducting symphony orchestras on tour with Foreigner, he quietly launched a solo career as a composer/pianist, releasing the solo piano albums Serenity (1998) and Angelic Embrace (2002).
The downtime during the pandemic allowed him time for quiet reflection and a full circle return to the simplicity and purity of his roots – a creatively empowering experience that led to the creation of his new perfectly titled solo piano collection, Awakening. It is Eggar's fifth release on Domo Records, a discography that includes those first two albums as well as Left of Blue (2005) and Kingston Morning (2010).
Awakening was produced by Chuck Palmer, a prolific drummer/percussionist songwriter, engineer and arranger who served as orchestral conductor and percussionist on the Foreigner tours. Featuring Eggar working his transcendent magic on a Steinway B, it was recorded and engineered by Davis Hart at Pulp Arts in Gainesville, FL. The album's impressionistic sunsplashed artwork was created by Robert Redford's wife, German born multimedia environmental artist Sibylle Szaggars.

The digital download includes a 4-page PDF booklet.

| T R A C K S |
01. Awakening
02. Faded Memory
03. Through The Glass
04. Beyond
05. Forest Afternoon
06. Diamonds
07. My Simple Gift
08. Russian Winter
09. Arise
10. Fallen Leaves
11. Bristol Morning
12. Coming Home (featuring Avalona)
13. Earth Story
14. New Dawn (featuring Priya Darshini and Will Calhoun)

| C R E D I T S |
Piano, Cello : Dave Eggar
Produced by Chuck Palmer
Recorded by Davis Hart
Mixed by Brendan Muldowney
Executive Producer : Eiichi Naito
Artists + Repertoire : Dino Malito
Mastering : Gavin Lurssen
Graphic Design : Sibylle Szaggars Redford, Karsten Staiger, Kio Griffith

---
Share this Product
---
More from this collection