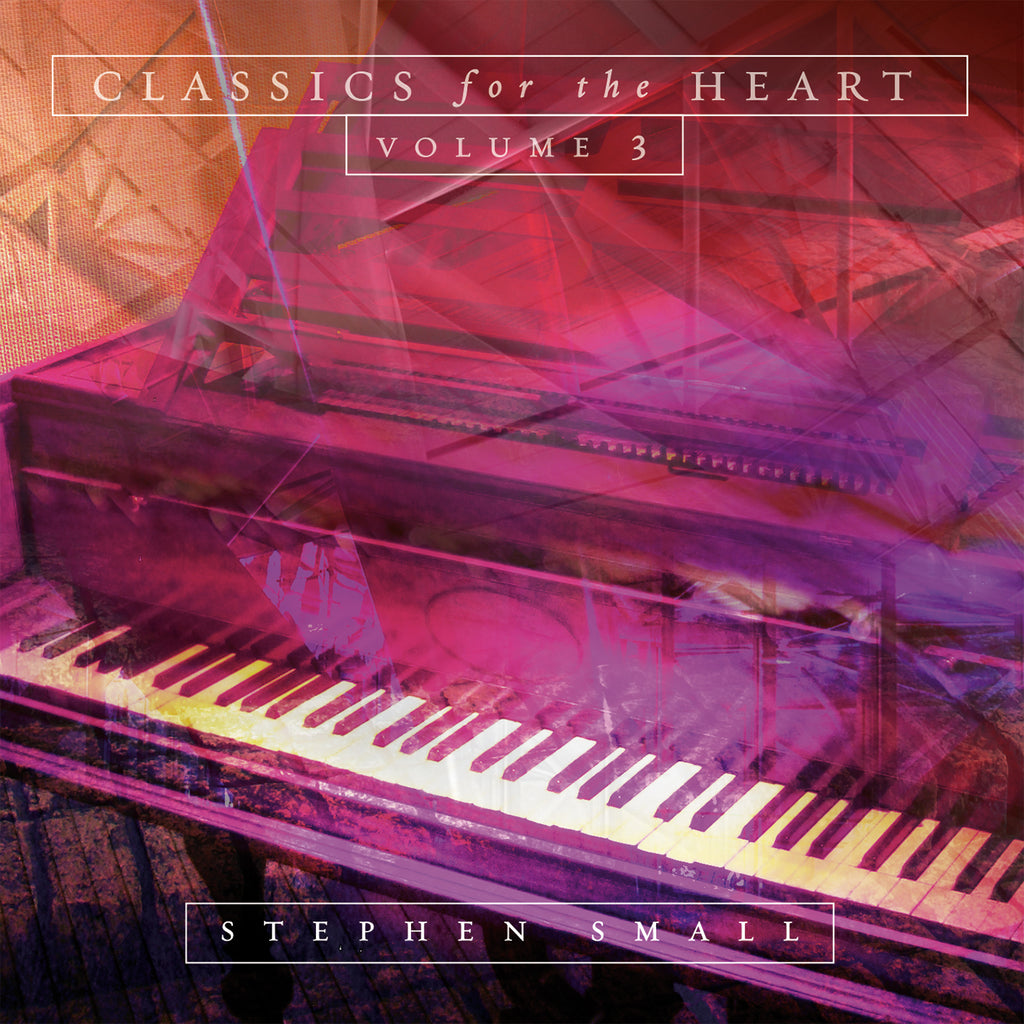 Stephen Small - Classics For The Heart, Volume 3
Release Date : March 10, 2015
Catalog : 73214-2
Format : CD, Digital Download (AAC, Mp3)

Domo Records presents Classics For The Heart Volume 3, a collection featuring rearrangements of popular classics by Stephen Small including selections by Chopin, Rachmaninoff, Bach, Beethoven, Tchaikovsky, Lizst and Debussy.
Stephen Small is a multi-instrumentalist, producer and arranger. His stylistic interests include Western classical music, contemporary Jazz, Rock and Persian music and has worked alongside many luminaries of popular music, such as Jaz Coleman, Belinda Carlisle, Kitaro, Beth Hart, Graeme Downes of The Verlaines, Bonnie Tyler and Leo Sayer.
| T R A C K S |
01. Chopin : Étude No. 9 in F Minor, Op. 10
02. Rachmaninoff : Prélude No. 2 in C-Sharp Minor "The Bells Of Moscow", Op. 3
03. J.S. Bach : Suite No. 3 in D Major, BWV 1068: II. Air
04. Beethoven : Bagatelle No. 25 in A Minor "Für Elise", WoO 59
05. Tchaikovsky : Piano Concerto No. 1 in B-Flat Minor, Op. 23
06. Chopin : Waltz No. 2 in A Minor, Op. 34
07. Chopin : Études No. 12 in C Minor "Revolutionary", Op. 10
08. Liszt : Liebesträume No. 3 in A Flat Major, S. 541
09. Beethoven : Piano Sonata No. 14 in C-Sharp Minor "Moonlight Sonata", Op. 27: I. Adagio Sostenuto
10. Rachmaninoff : Piano Concerto No. 2 in C Minor, Op. 18
11. Debussy : Suite Bergamasque, L. 75: III. Claire De Lune

| C R E D I T S |
Arranged, Performed and Produced by Stephen Small
Recorded by Larry Elliott
Executive Producer : Eiichi Naito
Artists + Repertoire : Dino Malito
Mastering : Tim Gennert
Art Direction + Design : Kio Griffith
 
---
Share this Product
---
More from this collection