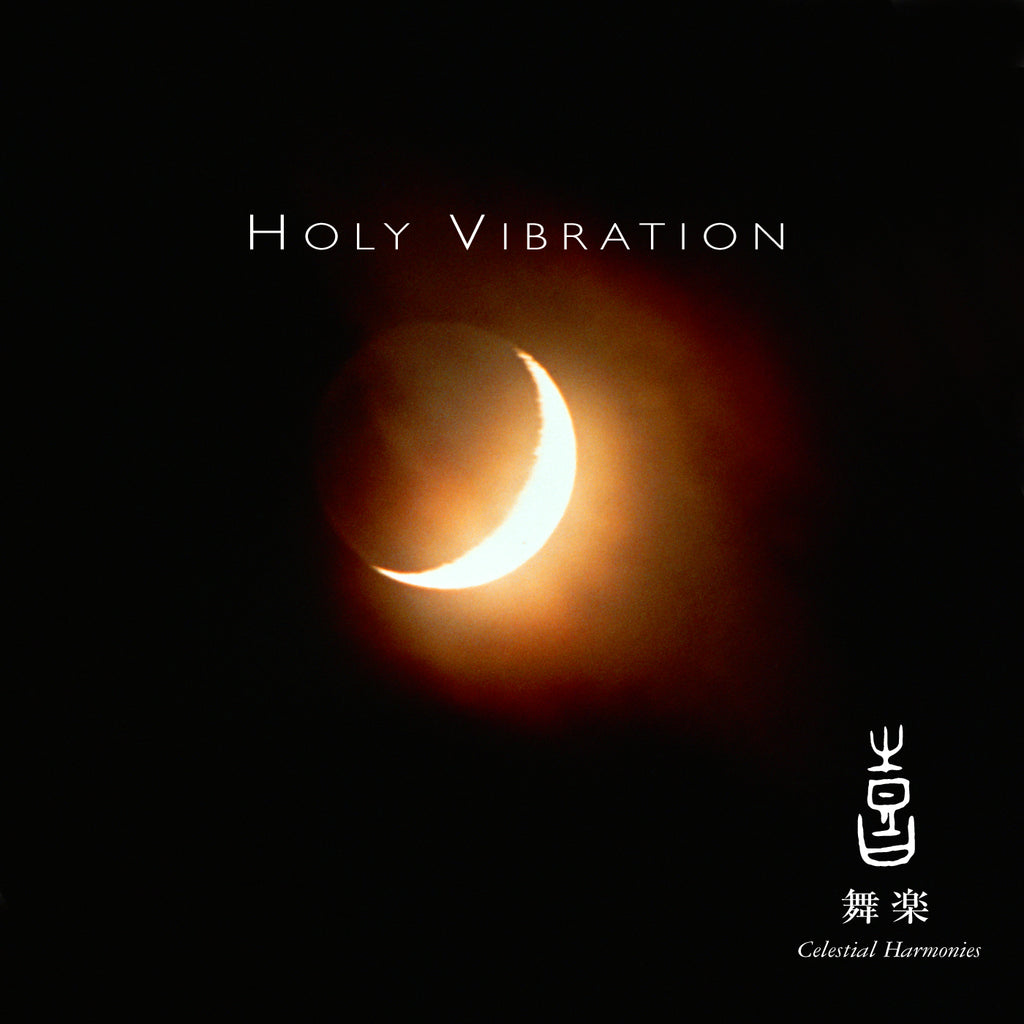 Kitaro - Celestial Scenery: Holy Vibration | Volume 5
Release Date : September 13, 2011
Catalog : 73165-2
Format : Digital Download (AAC, Mp3)

If you have been mediating for the first four albums in the Celestial Scenery series, then Holy Vibration is the album to get up and practice your Bollywood, belly, or contemporary dance moves.  The ethnic diversity of the percussive instruments lends an exotic flair to this composition.  It's nearly impossible to tell which sounds come from physical instruments and which come from Kitaro's beloved Korg synthesizer.  Two tracks on this album are live recordings - can you guess just by using your ears?
| T R A C K S |
01.  Matsuri
02.  Dance of Sarasvati (Live)
03.  Moondance
04.  Underworld
05.  Winter Waltz
06.  Peace Through Kindness (Nawang Khechog)
07.  Fiesta
08.  Matsuri (Live)

| C R E D I T S |
Composed, Arranged, Performed and Produced by Kitaro
Executive Producer : Eiichi Naito
Artists + Repertoire, Remastering : Dino Malito
Graphic Design : Kio Griffith


---
Share this Product
---
More from this collection