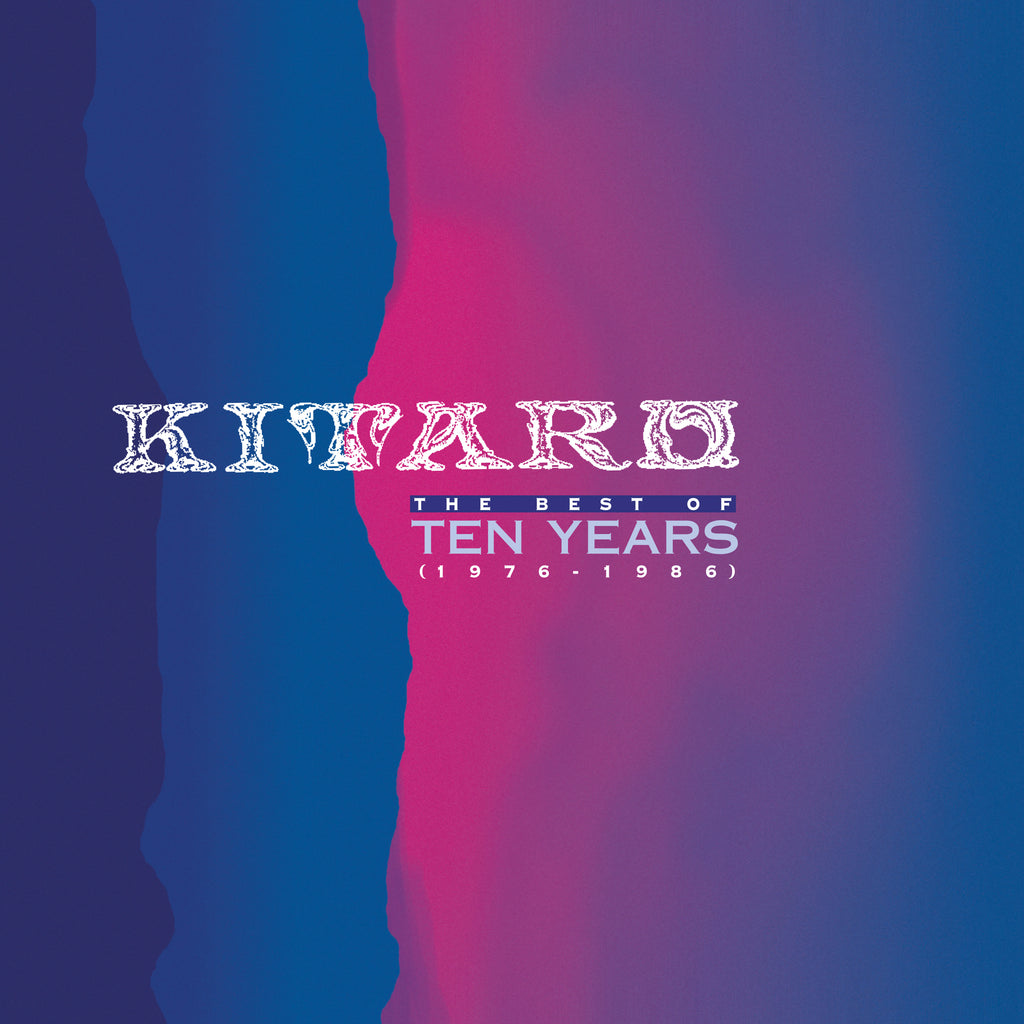 Kitaro - The Best Of Ten Years [1976-1986]
Release Date : August 5, 1997
Catalog : 71062-2
Format : CD, Digital Download (AAC, Mp3)

Long recognized as one the most acclaimed recording artists in the Orient, Kitaro has always taken his music far beyond the borders of his native Japan. He has reached millions of people on every continent with his stellar recordings.

Though his public presence has always been cloaked in the tradition and mysticism of the culture into which he was born, Kitaro's music does not yield to boundaries or national categories. His compositions weave "a boundless playworld of a thousand pictures and a web of gentleness and wonderment".
This two-disc set features the best of Kitaro from 1976-1986. It features music from his best selling albums during this period including Silk Road, Oasis, India, Millenia, Ki, Tunhuang and Silver Cloud.
Realize this original and universal soul who has become the master of the wordless lyric and experience the peace and harmony of this collection.
Writers have hinted at the healing properties of his "Sound Pictures" and Kitaro has acknowledged that his purpose is to calm the inner person: "the wars in the world don't come from outer space . . . people create them, people who have a war within themselves. I want to create music that eases that war within".
Originally Released in 1988
| T R A C K S | 
Disk 1
01. Earth Born
02. Aqua
03. Mirage
04. Moon-Star
05. Flight
06. God Of Thunder
07. Bell Tower
08. Song For Peace
Disk 2
01. Dawn/Rising Sun
02. Caravansary
03. Shimmering Horizon
05. Theme From Silk Road
06. Lord Of Wind
07. Oasis
08. The Clouds

| C R E D I T S |
Composed, Arranged and Produced by Kitaro
Mixed by Kitaro and Tom Flye
Mastered by George Marino
Digitally Remastered by Doug Sax


---
Share this Product
---
More from this collection