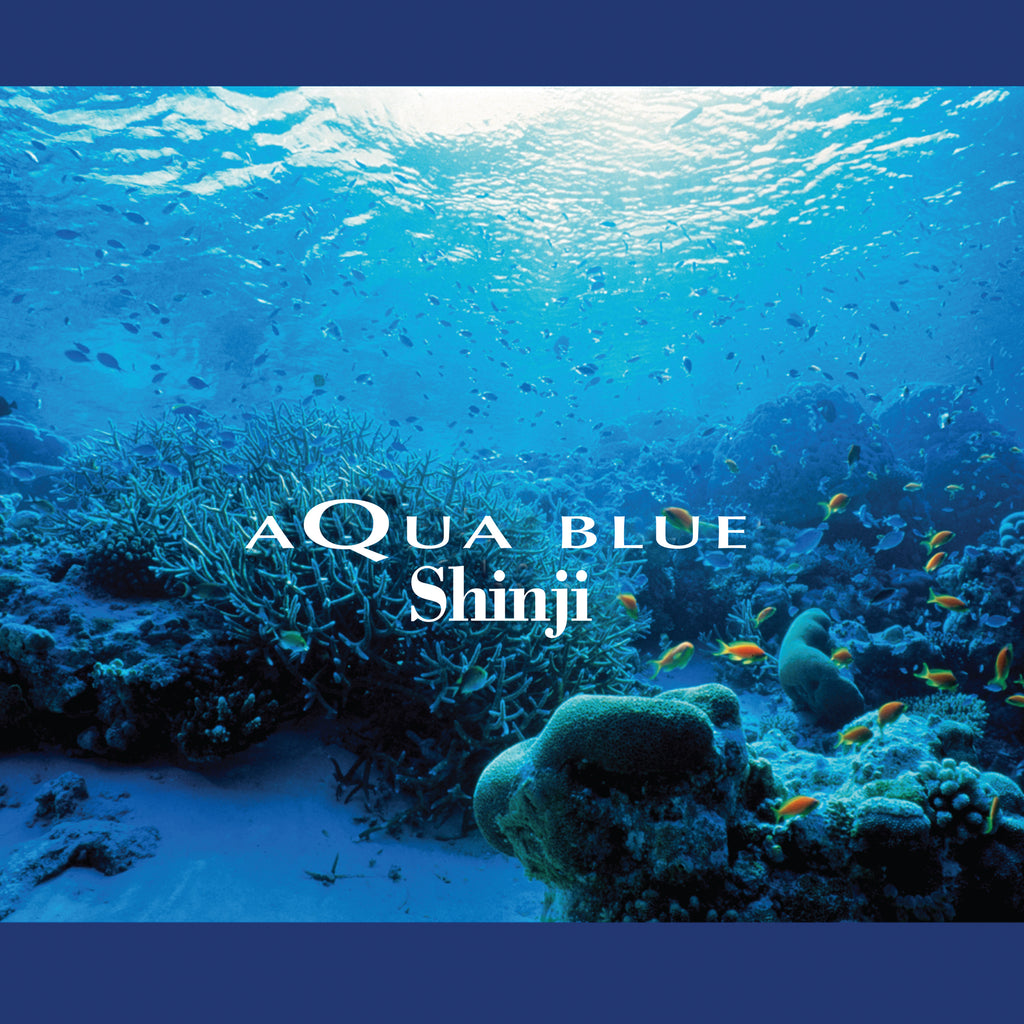 Shinji - Aqua Blue
Release Date : 1999
Catalog : 73355-2
Format : CD, Digital Download (AAC, Mp3)

Shinji Ishihara's American debut, Aqua Blue, is a brilliant and outstanding collection of pieces that demonstrate brilliant compositional skill, prodigious musical talent and exceptional artistic vision. 
Aqua Blue gently unfolds like a tropical dawn, tenderly revealing vast and meticulously constructed soundscapes. With these elements, become transported to wondrous visions within your own imagination and allow your spirit to transcend the ordinary and embark on a plateau of emotional serenity and musical splendor.
| T R A C K S |
01. Aqua Blue
02. A Dream Of The Deep Sea
03. The Whisper Of A Stream
04. Dawn Of A Forest
05. Reincarnation
06. The Guardian Angel
07. A Pixy Dance
08. Ex Orient Lux
09. Requiem
10. Fruits Of The Land
11. Wind-borne Seeds
12. A Way To Paradisum

| C R E D I T S |
Produced by Kenji Ando
Executive Producer : Eiichi Naito
Artists + Repertoire : Dino Malito
Mastering : Masaaki Kato
Graphic Design : Kio Griffith


---
Share this Product
---
More from this collection