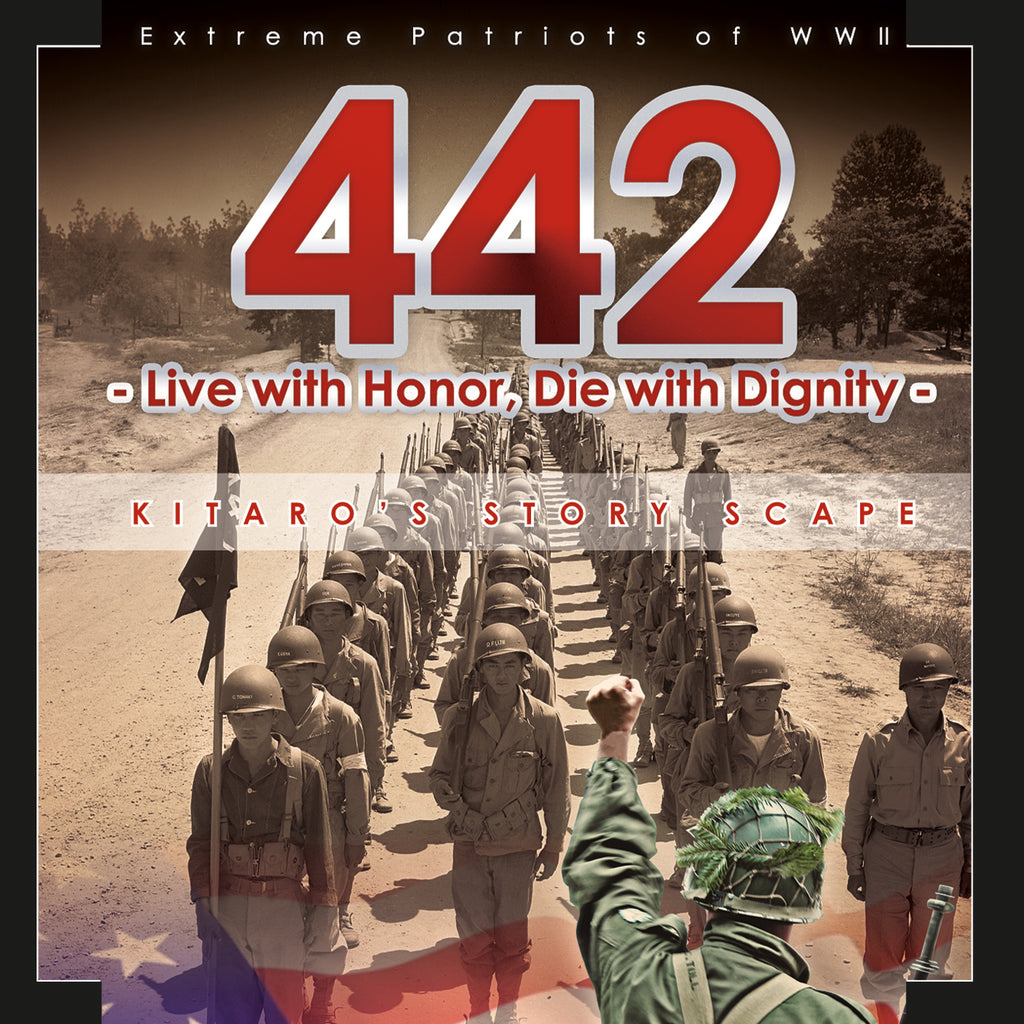 Kitaro - 442 (Story Scape)
Release Date : November 9, 2010
Catalog : 73128-2
Format : CD, Digital Download (AAC, Mp3)

The 442nd Infantry Regiment was a segregated unit formed by the United States Military. This U.S. Army regiment, composed mainly of Japanese American soldiers, became one of the most decorated units for its size and length of service in the history of the United States Military. Due to their exceptional combat records and the high number of casualties, they were nicknamed the "Purple Heart Battalion." 442, Extreme Patriots of WWII is a film about the 100th Battalion and the 442nd Regimental Combat Team who were first seen as the problem, but later proved to be the problem-solvers. It's a story of the 442 veterans, their struggle and their victories as American soldiers and civilians.
The Story-Scape contained on this CD intertwines narrated passages, extended dialogue and sound effects with Kitaro's resonant, multi-textured compositions. A powerful and riveting chapter of Japanese American history, this is the story told by Medal Of Honor recipients, decorated veterans, friends and family.
01. Introduction
02. Pearl Harbor
03. 100th Battalion
04. War Relocation Authority
05. The Battle Of Monte Cassino
06. Military Intelligence
07. Combat
08. Tulelake
09. 442nd Battalion
10. The French Battlefront
11. Rue De 442
12. Banzai Hill
13. Texas Battalion Rescue
14. Liberty
15. Kuni No Tame
16. Legacy
17.  Heroes

| C R E D I T S |
Composed, Arranged, Performed and Produced by Kitaro
Executive Producer : Eiichi Naito
Artists + Repertoire : Dino Malito
Mastering : Tim Gennert
Graphic Design : Kio Griffith
 
---
Share this Product
---
More from this collection