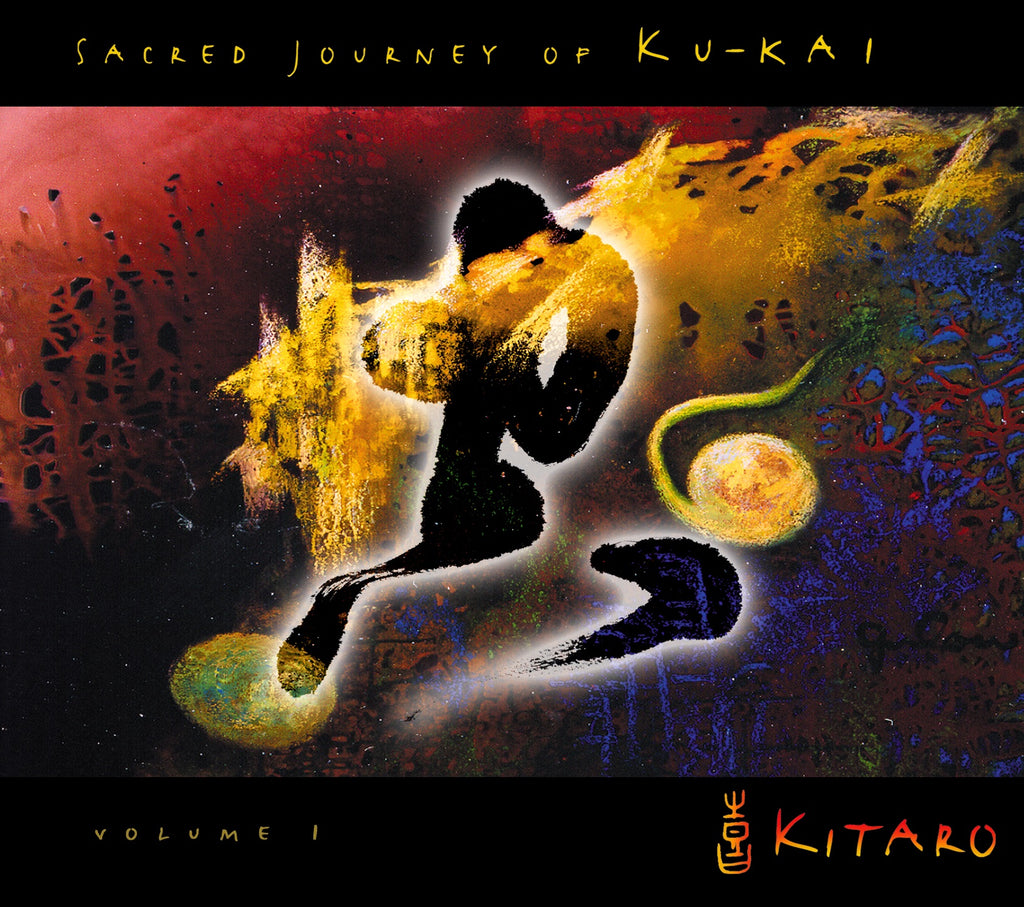 Kitaro - Sacred Journey of Ku-Kai, Volume 1
Release Date : September 9, 2003
Catalog : 73022-2
Format : CD, Digital Download (AAC, Mp3)

First in a new series of conceptual albums, Kitaro's Sacred Journey of Ku-kai is a foray into a unique perspective of an issue that is on everyone's mind this day. Inspired by the events of September 11, the music is intended to address a holistic solution to personal and global concerns juxtaposed against forward-thinking views of our own spiritual development.
Over the last year, Kitaro has begun a traditional Japanese spiritual pilgrimage to a number of temples in Japan. Known as the Shikoku Henro Pilgrimage, this journey will take him on a circular path to all 88 temples on the island of Shikoku (Japan). On Kitaro's journey, he has sampled bell sounds from each temple as a basis for the compositions on Sacred Journey of Ku-kai. The music will also feature guest artists from around the world, including Tibetan Master and flutist Nawang Khechog. It is Kitaro's intention that his message of peace will help people appreciate the nature of our individual experiences and that they can only unify us all in global and spiritual co-existence.
| T R A C K S |
01. Michi
02. Kageroh
03. Shizuku
04. Flow
05. Nen
06. The Wind
07. Gi
08. Evening Sun
09. Silence
10. Earth in Bloom
11. Kuu
12. Cocoro

| C R E D I T S |
Composed, Arranged, Performed and Produced by Kitaro
Co-Produced by Eiichi Naito
Associate Producer : Gary Barlough
Recorded by Kitaro and Gary Barlough
Mixed by Allen Sides
Mastered by Doug Sax, Robert Hadley
Artists + Repertoire: Dino Malito
Graphic Design : Kio Griffith


---
Share this Product
---
More from this collection