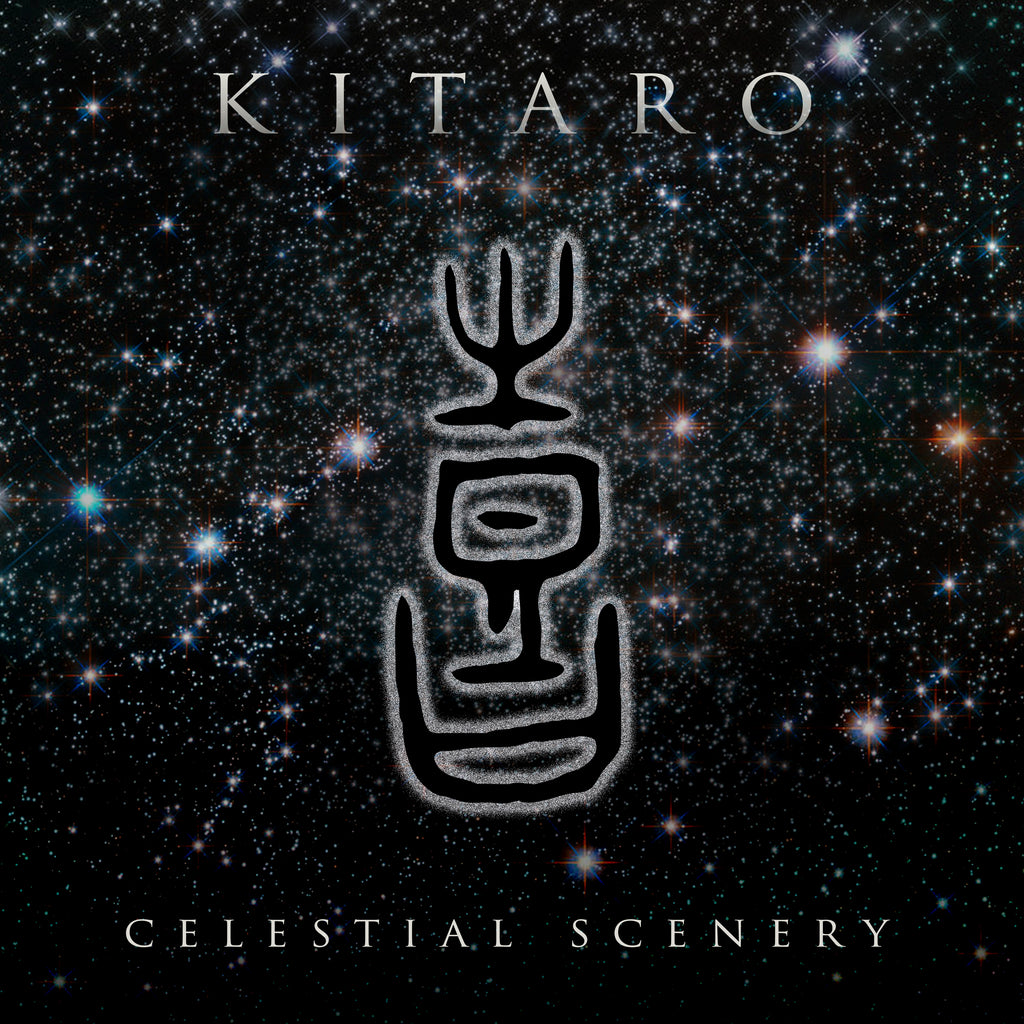 Kitaro's Celestial Scenery Collection
AVAILABLE ONLY AT THE DOMO RECORDS STORE
Release Date : December 14, 2020
Catalog : 73143-2
Format : Digital Download (Mp3)

This is a 10 volume digital box set with 93 songs (approximately 9 hrs and 30 minutes of music).  The file is 1.27 GB.

This box set features a selection of tracks from Kitaro's studio albums (including Tenku, The Light Of The Spirit, Kojiki, Best Of Ten Years, Dream, Cirque Ingenieux and the Grammy Award winning album Thinking Of You) and live albums (An Enchanted Evening, Live In America).
Additionally, it includes recordings by Tibetan flutist Nawang Khechog and Chinese Erhu player Yu-Xiao Guang produced by Kitaro.

| T R A C K S |
Celestial Scenery: Silk Road Legend (Volume 1)

Theme From Silk Road
Caravansary
Taklamakan Desert (Yu-Xiao Guang)

Bell Tower
Oasis
Mandala (Yu-Xiao Guang)

Mirage
Wings
Romance
Flight
Silk Road (Yu-Xiao Guang)

Celestial Scenery: Silent Praying (Volume 2)

Thinking Of You
Koi
A Drop Of Silence
Nageki (Live)
Peace (Yu-Xiao Guang)

Tenku
Cosmic Love
Island Of Life
Heaven And Earth (Live)
Celestial Scenery: Faraway Land (Volume 3)

Dawn / Rising Sun
Legend Of The Road
Mysterious Island
Aura
Tibet (Nawang Khechog)

The Clouds
Shimmering Horizon
Everlasting Road (Yu-Xiao Guang)

Journey To A Fantasy
Celestial Scenery: Eternal Trip (Volume 4)

Cirque Ingenieux
Sarah's World
Cosmic Wave
The Field
40080 (Yu-Xiao Guang)

Time Traveler
Space II
The Bottom Of The Sky
Double Lira/ Finale
Caravansary
Celestial Scenery: Holy Vibration (Volume 5)

Matsuri
Dance Of Sarasvati (Live)
Moondance
Underworld
Winter Waltz
Peace Through Kindness (Nawang Khechog)

Fiesta
Matsuri (Live)
Celestial Scenery: Breezing Universe (Volume 6)

Earth Born
Aqua
Stream
Voice Of The Wind
A Passage Of Life
Harmony Of The Forest
Howling Thunder
Symphony Of The Forest
Song For Peace
Celestial Scenery: Fairy Stories (Volume 7)

Mysterious Encounter
Flying Celestial Nymphs (Yu-Xiao Guang)

Contortionists
The Tailor
Costume Shop
Lady Of Dreams
The Wizard
Galina
Linden (Yu-Xiao Guang)

Orochi
Celestial Scenery: Divine Spirit (Volume 8)

God Of Thunder
In The Beginning
Mandala (Live)
The Light Of The Spirit
Spirit Of Water
Strength
The Escape
Lord Of Wind
Reimei
Celestial Scenery: Galactic Flight (Volume 9)

Estrella
Milky Way
Magical Wave
Message From The Cosmos
Solar System Trapeze
Planet (Live)
Moon-Star
Sundance
Del Mar
Cosmic Love (Live)
Celestial Scenery: Heart Beat (Volume 10)

Hajimari (Live)
Sozo (Live)
Mercury (Live)
Chant From The Heart (Live)
Spirit Of Taiko (Live)
Kokoro (Live)
The Light Of The Spirit (Live)
Silk Road (Live)

| C R E D I T S |
Produced by Kitaro
Executive Producer : Eiichi Naito
Artists + Repertoire, Remastering : Dino Malito
Graphic Design : Kio Griffith


---
Share this Product
---
More from this collection