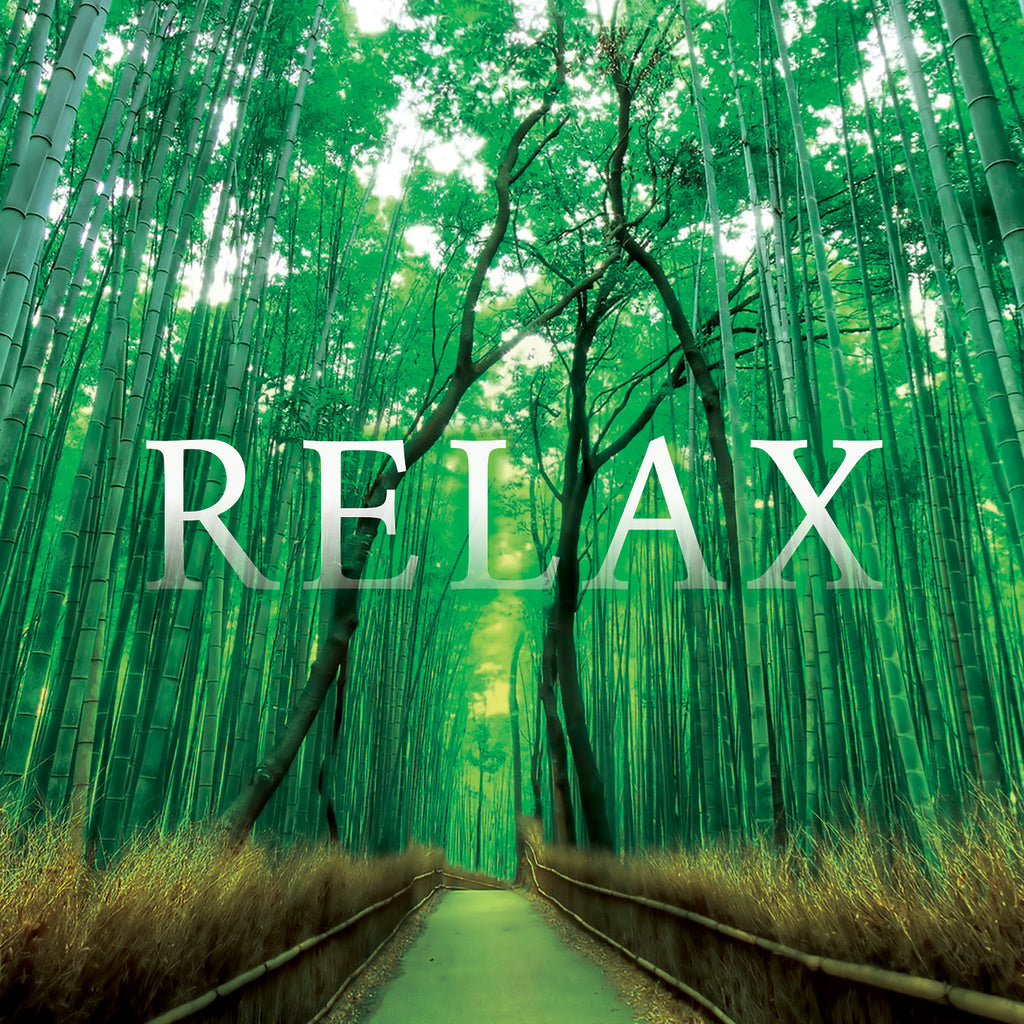 Relax (Various Artists)
Release Date : October 9, 2020
Catalog : 73275-2
Format : CD, Digital Download (AAC, Mp3)

The album features music by Grammy and Golden Globe Award-winning artist Kitaro and Grammy nominated artists Dave Eggar and Fumio Miyashita. Each track on the album has been digitally remastered in 2020 from the original source material.
The challenges of life are as daunting as ever, and seemingly creeping closer than ever to the things we care about most.  Our families, our health, our work; each has been tested with greater stress than we can remember ever happening before.  Naturally, we look forward, now more than ever as well, to those moments, those times when we can truly and deeply relax.  No longer a luxury, our time to disconnect, to let go, and escape into a state of uninterrupted bliss has become a necessity.
This is music that will be that escape.  This is music that will be the portal into that state of uninterrupted bliss.  Patient and soothing tones that wash over in rhythmic, hypnotic waves.  Restful, peaceful sounds that melt away the distractions, evoke feelings of centered calm, and usher the mind and body to a path of deep relaxation.  This is music that will be your guide.
If we cannot relax, we cannot re-charge.  We cannot focus, process, or enjoy all that we work for each day.  Let this music lead you away from the stresses of life, allow you to enter a mindful and rejuvenating state, and aid in improving your physical, emotional, and spiritual health.  Sleep better, feel better, be better as your heart rate and blood pressure lower and your energy levels return.  Relieve the burdens of stress.  Flow on a sonic river of solitude and serenity.

It's time to disconnect, to let go, to escape into bliss.  It's time to relax.

The digital download includes a 4-page PDF booklet.

CD purchase includes a free Mp3 album download.

| T R A C K S |
01. Wings To Fly (Tsubasa Wo Kudasai) by Kuni Murai
02. Sleeping Woman by Luis Perez
03. Estrella by Kitaro
04. Linden by Yu-Xiao Guang
05. Miracle by Seda Bağcan
06. Rune by Dave Eggar
07. Rimpa : Cosmos by Hiroki Okano
08. Joy by Uma Silbey
09. Aurora by Dino Malito
10. Clair De Lune by Steve Anderson
11. Mediterranean Sunrise by Benedetti & Svoboda
12. Wood Fairy by Kitaro
13. See The Light (Abridged) by Fumio Miyashita
14. Moonlight Sonata by Steve Anderson
| C R E D I T S |
Executive Producer : Eiichi Naito
Artists + Repertoire, Compilation Producer : Dino Malito
Mastering : Gavin Lurssen
Graphic Design : Kio Griffith


---
Share this Product
---
More from this collection