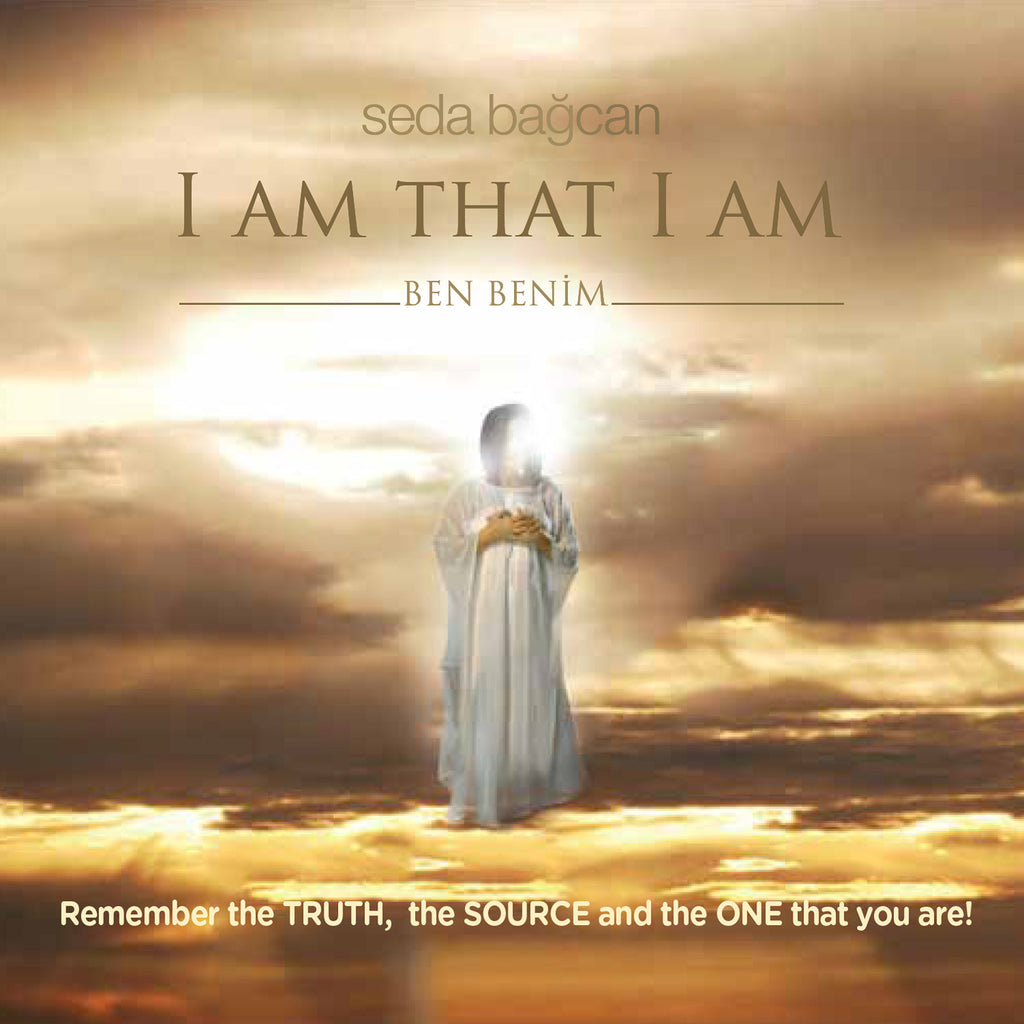 Seda Bağcan - I Am That I Am
Release Date : November 11, 2014
Catalog : 73219-2
Format : CD, Digital Download (AAC, Mp3)

Remember the TRUTH, the SOURCE and the ONE that YOU ARE! Bağcan's fourth album opens telling us why and when we have to meditate, with the mantra I AM or I AM THAT I AM. 
Helping to balance all the elements of our energy field and our chakras, the meditations, the mantras, the instruments, and the compositions tune the symphony of the finite identity to the symphony of the infinite.  By improving awareness, new possibilities of reality open up, removing negativity from within oneself and awakening the Infinite Creative energy to burn away the obstacles of achieving higher consciousness. 
With mantras enabling inner peace, one can project outer peace, happiness, and good fortune, building self-esteem and self-confidence.  Unlock the power for creating miracles, reach a feeling of oneness, and grasp the energy of wholeness.  When tuned to our perfection to create peaceful humanity and a peaceful world, we step into the new world. 
We step into I AM, I AM THAT I AM.  We are.
| T R A C K S |
01. I Am That I Am
02. I Am
03. I Am Beautiful
04. Sa Re Sa Sa
05. Sat Narayan Wahe Guru
06. Ardas Bhaee
07. Long Time Sun
08. Günes
09. Peace Prayer

| C R E D I T S |
Recorded by Ekin Eti
Mixed by Basar Akönder and Alp Turaç
Mastered by Peter Snapper
Executive Producer : Eiichi Naito
Artists + Repertoire : Dino Malito
Graphics : Metin Acar

---
Share this Product
---
More from this collection