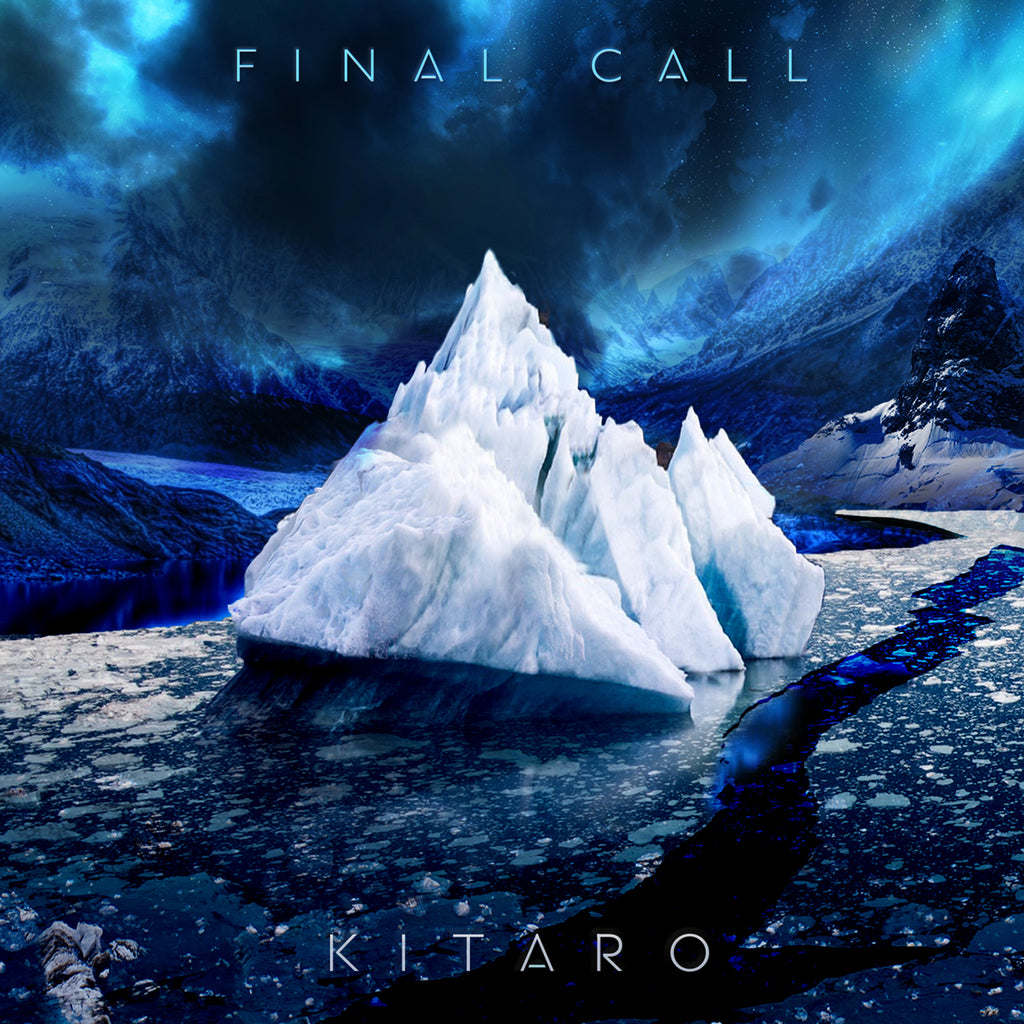 Kitaro - Final Call
Release Date : September 10, 2013
Catalog : 73202
Format : CD, Vinyl (180 Gram), Digital Download (AAC, Mp3)

As a homage to Kitaro's lifetime reverence for Nature, Final Call is a voyage of introspection specifically concerned about how we treat our planet. It's Kitaro's assertion that the planet itself is crying out and warning us about potential serious consequences if we don't address these global issues in a timely fashion.
In his own words, Kitaro describes his new musical work, "I have always felt we all must respect the providence of the Universe. Unfortunately, through the course of time and the growth of civilization, many living creatures that we now know will become extinct. If we don't alter how we treat each other and our planet Earth, many habitats and portions of this earth may become devastated and eventually disappear. This album is the story of an epic voyage... A voyage of hope that all living creatures can someday live happily in harmony with each other. The story begins from where we board for departure."
Kitaro is universally acknowledged as the founding architect of new age music. His various sound collaborations and resonant, multi-textured compositions truly defy the constraints of any genre. The Grammy and Golden Globe-winning Kitaro has garnered global acclaim over a more than three decade long career with a signature sound and a pioneering fusion of cultures, techniques and spheres of consciousness that are truly his own.
This album was nominated at the 56th Annual Grammy Awards.

CD or Vinyl purchase includes a free Mp3 album download.

| T R A C K S |
01. Final Call
02. Jupiter's Beam
03. Yo-en
04. Shadow Of The Moon
05. Traveler
06. Valley Of The Spirit
07. After Glow
08. Wind From The Desert
09. Moment Circle
10. Whispering Shore
11. Solar Eclipse
| C R E D I T S |
Composed, Arranged, Mixed, Performed and Produced by Kitaro
Recorded by Kitaro and Timothy Beach
Executive Producer : Eiichi Naito
Artists + Repertoire : Dino Malito
Mastering : Tim Gennert
Liner Notes : Craig A. Melone
Graphic Design : Kio Griffith

---
Share this Product
---
More from this collection